Can An Impossible Marriage, Be Restored? | Kingdom Blueprint
Dec 27, 2022
Couples Reunited: How to Heal Even the Most Challenges Relationships
It's hard to imagine a world without love. After all, it is the very foundation of our existence. Without love, we would be lost. And when it comes to our relationships, we long for nothing more than to experience that sense of love and connection that we first felt when we met our spouse.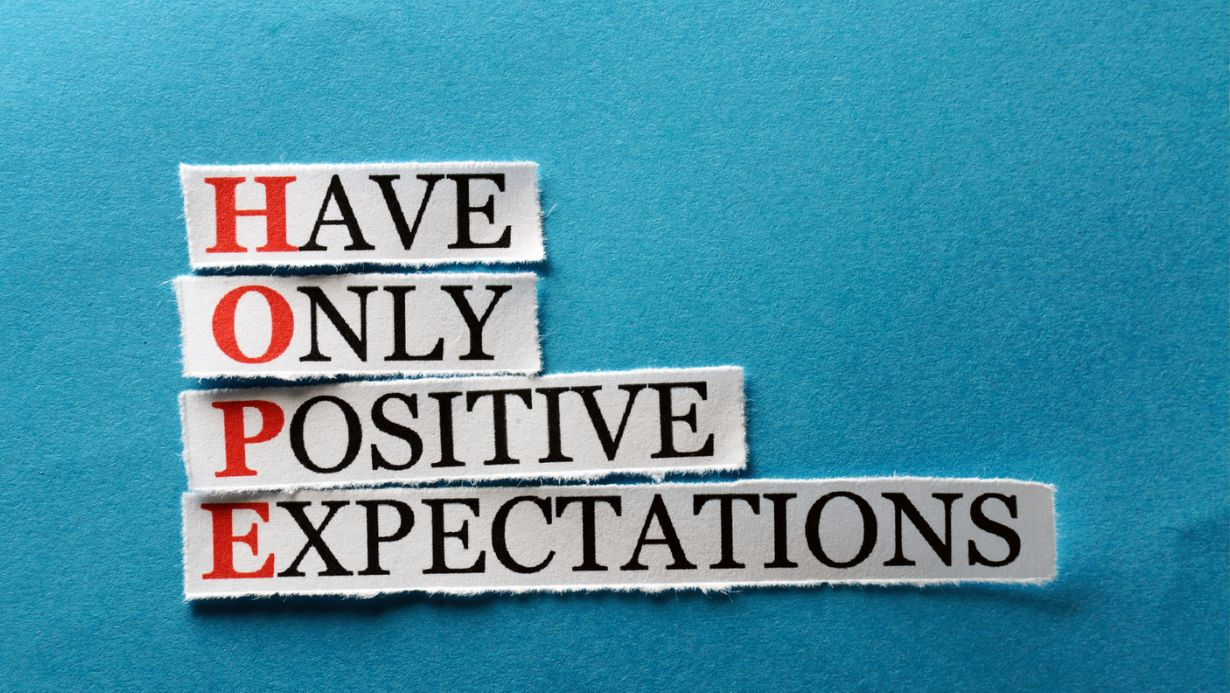 Defining love: what it is and why it matters
When we talk about love, we often think about the feeling of butterflies in our stomachs or an all-consuming passion. However, love is so much more than just a feeling. Love is an emotion, but it is also an action.
It is something that we do. Love is patient and kind. It does not envy or boast. It is not arrogant or rude. It does not insist on its way.
It is not irritable or resentful. It does not rejoice at wrongdoing but rejoices with the truth. Love bears all things, believes all things, hopes all things, endures all things (1 Corinthians 13:4-7).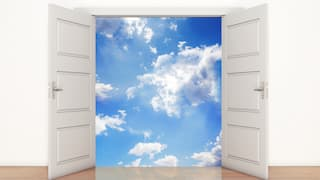 So often, we think of love as something that just happens to us. We fall in love and then we are in love. While it is true that love can be sudden and all-consuming, it is also something that we choose to do every day.
Love is a decision that we make to be patient and kind, even when we don't feel like it. Love is choosing to see the best in someone, even when they may not deserve it.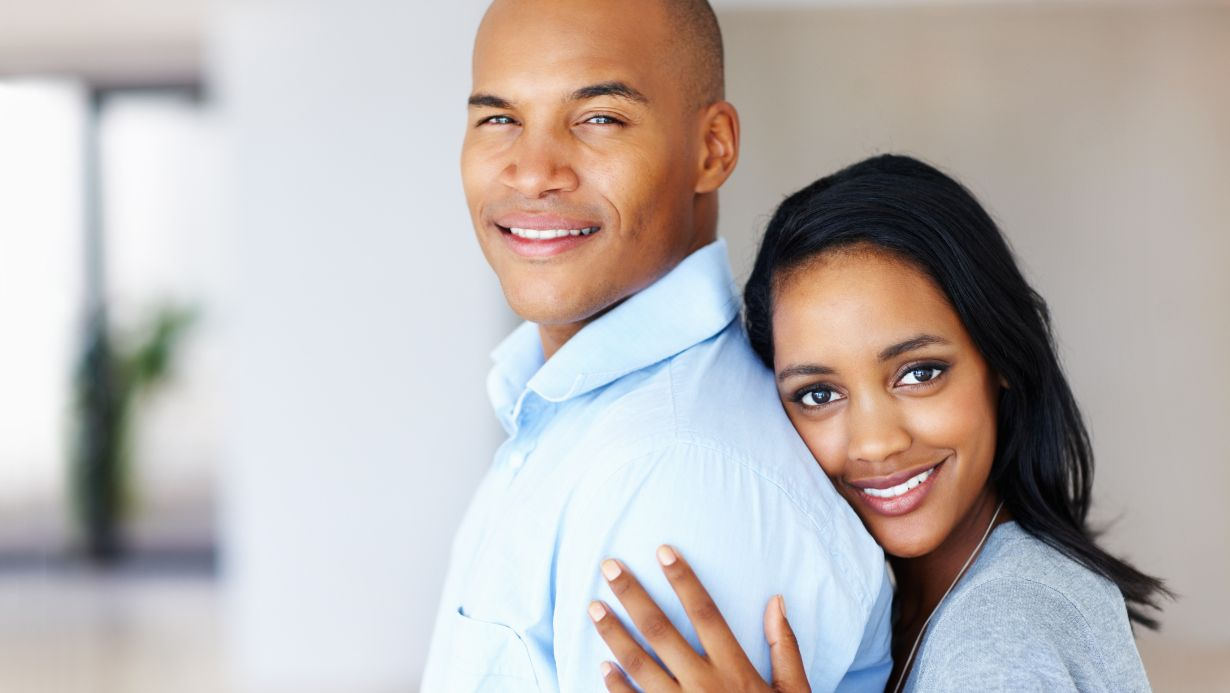 Why does any of this matter? Because love is the most important thing in the world. It's what makes us human. Our Lord Christ Jesus answered the question if God loves us and if our Lord Jesus is there for us when we do not feel the love we should be feeling.
When we believe bible verses about Christ Jesus and the inexpressible and glorious joy he gives abundantly. God raised his only son, our Lord Jesus Christ, and bible verses about believing in the Holy Spirit give us everlasting life beyond our own understanding.
In other words, to love at all is to risk everything. God raised His only son Jesus Christ to show the love we need to turn from our sinful flesh.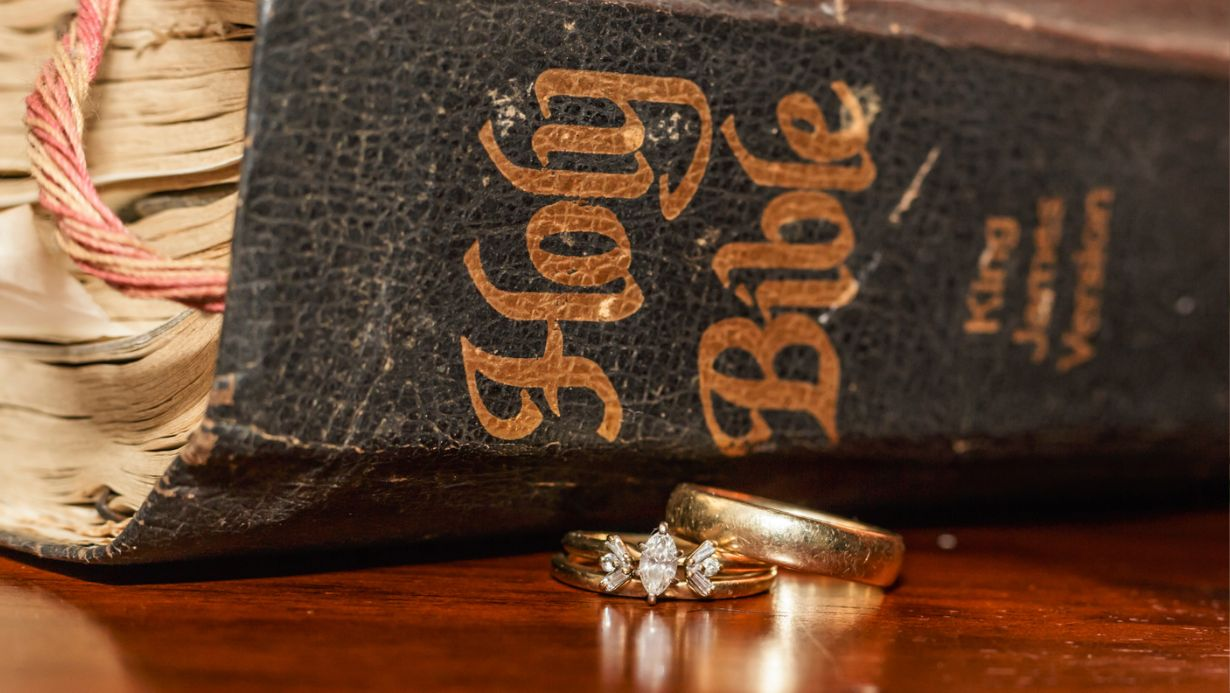 Bible verses about believing in Christ Jesus
Believing in God can oftentimes be quite a daunting task. Faith can waver when we don't see tangible proof of His existence and power. Thankfully, bible verses can provide us with the comfort and assurance needed to keep faith alive.
The Bible is filled with passages that give insight into the blessings that come from simply believing in Him. Everything from John 10:27-28, "My sheep listen to my voice; I know them, and they follow me".
To, Romans 10:9-10 which says "If you declare with your mouth, "Jesus is Lord," and believe in your heart that God raised him from the dead, you will be saved", bible verses about believing in God provide words of hope, understanding, and strength to those who rely on Him for life's journey.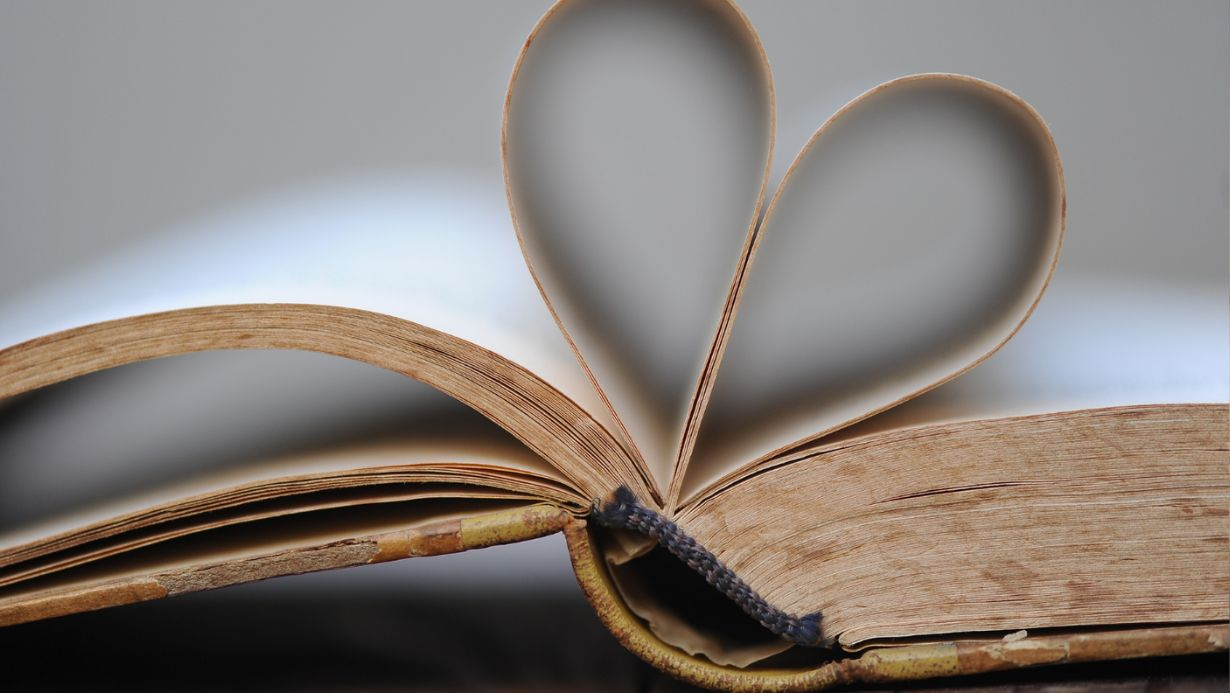 Why do marriages sometimes fail to live up to our Lord Jesus' expectations?
There are many reasons why marriages sometimes fail to live up to our expectations. One reason is that we may have unrealistic expectations of what marriage will be like. We may think that it will be perfect and that we will never argue or have any problems.
However, marriage is not perfect and it is normal to have arguments and disagreements.
Another reason why marriages sometimes fail is because of a lack of communication. If couples do not communicate well, they may start to grow apart and may eventually divorce.
Communication is important in any relationship, but it is especially important in marriage. Couples need to be able to talk about their problems and their feelings to keep their marriage strong.
Finally, another reason why marriages sometimes fail is because of a lack of commitment. If one or both spouses are not committed to the marriage, it is more likely to end in divorce. Commitment involves being willing to work on the relationship, even when times are tough.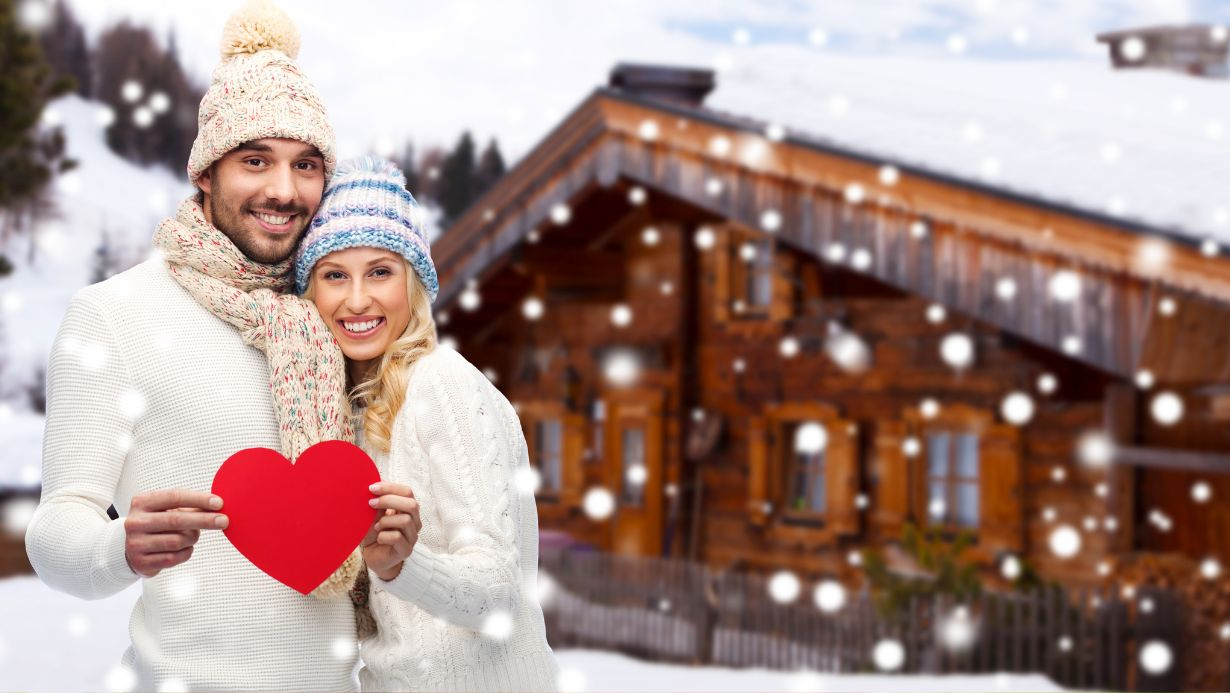 Steps you can take to restore the love in your marriage
There are many things you can do to restore the love in your marriage. First, try to spend more quality time together. This means putting away electronic devices and focusing on each other.
Try to have at least one conversation every day that is not about work, the kids, or anything else stressful. Instead, focus on talking about your day, your plans for the future, or anything else that is positive.
Second, make an effort to be more affectionate with each other. This can mean anything from holding hands and cuddling to spontaneous kisses and sex. The important thing is to show each other that you still care and are attracted to one another.
Third, try to do something special for your spouse every day. This can be something as simple as making their favorite meal or bringing them flowers. It doesn't have to be anything big or expensive, just something to show that you are thinking of them.
Fourth, try to resolve any conflict constructively. This means avoiding any name-calling or hurtful words. Instead, try to calmly discuss what is causing the problem and work together towards a solution.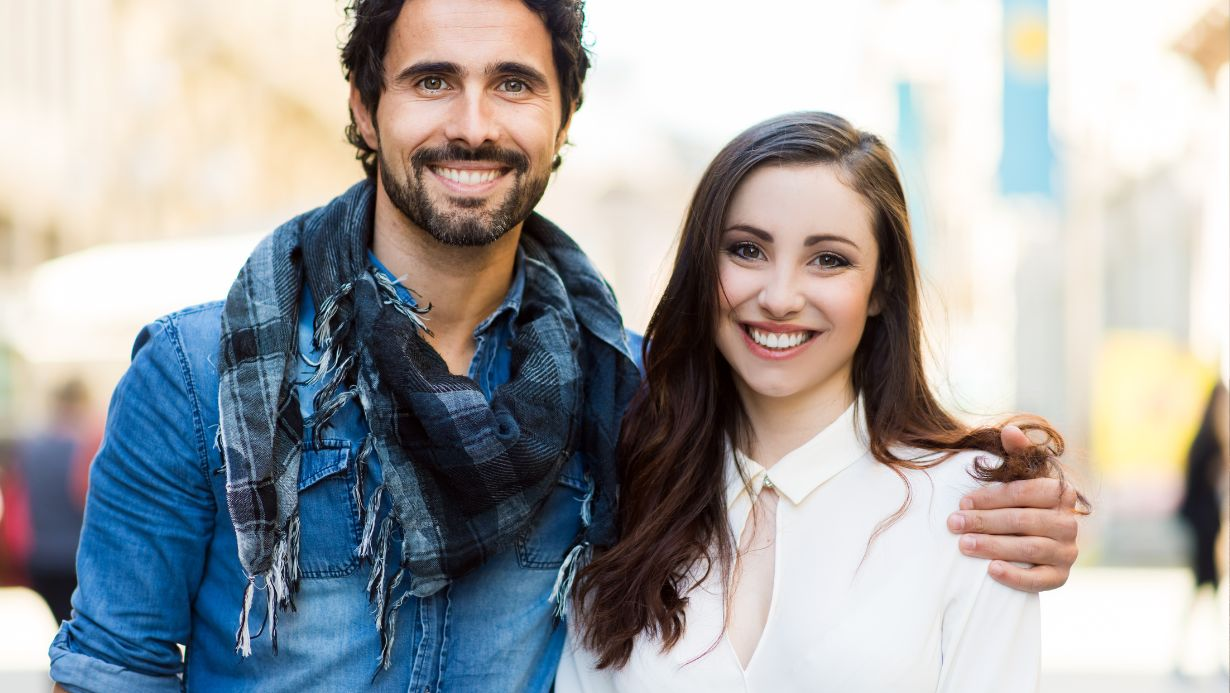 Wrapping up with a few final thoughts on love
Love is a complex emotion that can be difficult to understand. However, there are a few final thoughts on how love works that can help provide some clarity.
First, love is often irrational and does not always make sense. You have to earnestly seek things hoped for and most of all let hope fill all the earth as you forgive sins.
This can be frustrating, but it is important to remember that love is not always logical. Let the promised holy spirit make straight your paths by your own doing and love will join as faith produces perseverance.
Second, love is often messy and complicated. It can be difficult to navigate, but it is worth it because of the rewards. The son of god is the only one that has a perfect divine nature, human beings follow many false prophets who follow the evil one and not always are dear friends.
Third, love is often worth the risk. When you die in your sins and in all your ways acknowledge the living God and stand firm as a person believes that God condemned sin, you will love as God does in your marriage.
1. Love is one of the most important aspects of a marriage - it is what helps to keep couples together through thick and thin. Love is to believe in the lord and whoever believes in the kingdom of god will receive the kingdom of god without love there is no faith it is impossible.
2. Love can sometimes ebb and flow within a marriage, but there are ways to help keep the love alive. Love is to believe in the lord and believe in your heart that the ebb and flow is for the good of your marriage.
3. Even though bad times always have many witnesses and seem like flaming arrows, the glorious inheritance comes through faith the same way you confess with your mouth a sexually immoral person stands condemned.
Have faith in the good fight, give the Lord your life and make your life a message and faith with good confession to the Lord.
Watch the Lord perform mighty works for those who have faith in their life. Jesus is lord and he is God's son that whoever believes will receive the blessings of the Lord.
Whoever forgets the good news lacks wisdom. Keep your marriage full of the Lord's default values and learn to cleave in your marriage to bible verses about believing and those same bible verses about believing should be principles in your marriage.
5. Sometimes marriages fail to meet our expectations because we are not being mindful of our own needs or our partner's needs.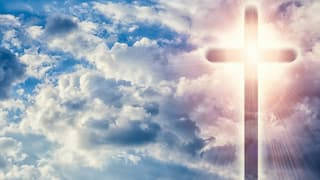 Example of how to believe bible verses
Then Jesus told them: If we believe everything is conceivable if we believe... "For by grace you're saved by faith. And that's not yours, it is a blessing of God and it does' t result from works.
Where is belief in the Bible?
Believe appears in many English Bible translation texts. Approximately 90 times in John's Gospel are mentioned here. In Acts, they appear approximately 45 times. When Christians arrested John for preaching in the Bible, many of them listened to their message (Acts 4:3).
What Bible verse says to have faith and believe?
Mark 113:22 – 33. He commanded Jesus to believe in his Father. True, I say to everyone who says on the top that they are throwing themselves into the sea that they believe that the thing that happened will happen to them.
We are commanded to believe
The Bible has lots of details. Perhaps your studies have focused on justification and sanctification. Hopefully, you've been able to remember many passages in the Bible or remember some old prayers from Puritans.
What does faith in Christ mean? Charles Spurgeon teaches believers to believe in God's existence in a popular lecture entitled " Knowing.
It is a great thing to recognize the doctrine of faith justification, but it is a very different thing to prove it in faith and peace. The experience is what counts.
Believe in God can change your life forever. The truth doesn't come into the heads of people but into the hearts.
The importance of believing God's Word and His promises
Psalm 119: 96-11 ESV. Upon reading the following verses it is easy to see that it is beneficial to trust in God and his promises. Oh my goodness my law is awesome! I meditate daily.
97 Your commandment will make us stronger than our enemies. I am better than everyone else. Your testimony is my meditation. I know better than old people because I follow your principles.
101 I can't stand against evil ways, but will keep my word. I can never forget what I learned from this book. How sweet are your words?
106 My understanding comes from the principles you gave us in this book.
The consequences of not believing in Jesus Christ
Jesus has toughened up against the Pharisees and Sadducees, the leaders of the Jews. They were harsh in their treatment of those they considered sins. And he forgot his mistakes.
The leader seemed godly on the exterior and ungodly on the inside. It was impossible for them; the sermon was not practiced. It's just a lie. Jesus tried persuading the disciples to repent and clarified the consequences for them of denying themselves.
The leader questioned him. The people did not like the demons that escaped him; He healed and released his victim. One day John's gospel states,
What does the Bible say about believing?
Accordingly, reality can be freed from reality. No one can be released without the truth. It doesn't matter what everyone is thinking about it. Romans 11:10 tells us that men believe. That should happen to us. Believing is what drives everything. You need to believe in yourself.
Believers play an integral part in Christian life. Jesus included this message in his early preaching of the gospel in Matthew 1:25. This point was underscored.
It's time for repentance and faith. And so the Gospel said, "Repentance and faith." Your beliefs will influence the way you live.
What does believing in God mean?
Believers are part of God. That involves learning something new about God. Having no knowledge or experience about someone is impossible.
Why believing in God is important?
God knows everything that will happen to us right now. Besides being an expert, his experience and knowledge are very valuable and trusting. We must follow His path and trust in his wisdom.
What does the Bible say about believing in Jesus?
Whether the man died, the soul will remain with him forever. If you believe in Jesus you are guaranteed eternal life on earth. " All of these can happen with his help and encouragement. ' "
What does Paul say about believing in Jesus?
Here is our message of faith. The other apostle is us. If you believe in God who raised Him from the dead then you will be saved.
What does the Bible say about keeping on believing?
Without faith, it is impossible to please God, because anyone coming to God must believe in God as the reward" (1 Corinthians 19:30 NKJV). Let me tell you: Belief in God.
Believing God is real
Some people are famous impersonators of politicians or celebrities. Sometimes it's difficult to know who is real or not. You can avoid a fake name and fake identity by being believable. In the eyes of God, it can be hard to understand why you believe God is real.
It's a belief that can only be accepted by you if you think of it, and the second belief comes from the heart. Is there any way to prove my belief?
This is to love God as much as possible. It will seek him all right. You can never fool someone by assuming the same thing about God.
What does the Bible say about believing without seeing?
Jesus addresses believing without seeing through a conversation with Thomas. In John 21:28 - 30, he speaks of the conversation with John.
Then Thomas said: "Put my hand here and check my hand and put my hand in my hand."
Believing in Christ for salvation
Tell me the commonality between the mouth, heart, and skull. These pictures represent a picture for believers in Christ to be saved. Romans 10:9 also says that in words.
If we confess to the Lord Jesus with our mouths and believe in our hearts that Jesus has come to life, we shall be saved (Romans 103:9)
If you are convinced of the truth, embrace Christianity. You believe Jesus died for your sins on the cross.
Christian quotes about believing
We have faith in God. Sproul said the greater the faith in and faith in God, the more endless possibilities he has for his family. Rick Warren Faith is an enduring faith in grace that guarantees the salvation of mankind.
Martin Luther says "you don't even know what you believe until it is true." C.S. Lewis. Faith reflects our confidence that God is God. Faith is an expression of God.
Where does the Bible say only believe?
It is stated in Hebrew 11: 6. Whoever comes into God should know this. It is believed that it will only be necessary if one joins Christ's Church; therefore faith is the only means of getting in. Therefore believing must be the only condition for entering. Our lives must be filled with God.
Believe and trust in the Lord
48. Romans 16:13 (NLT) The hope God provides will be filled with joy. Suddenly you're a confident believer in God's Spirit. 48. Psalm 27:7. (NLV) The Holy Spirit is my support for my soul.
Believing in God but not Religion
This job is useless without Christ thronging into our hearts. Believers' power is an essential aspect of godliness that is hidden by a fundamental truth: "Just Believe".
This short statement and order is a key element of Christianity's growth.
31 – Believe in the Son of God and be saved
Acts 15:31 – They say, "Give up to Christ and save your family." Immediately afterward the city magistrates in Philippi beat and imprisoned the Roman Catholics and Roman Catholic Bishops. An earthquake put him and others in prison the next morning.
They went back and prevented the prisoners from being executed. They then show how Jesus offered remorse and saved his family and the prisoners from eternal hell (Acts 17:20).
Hebrew 11 vs 6 – Rewards for believing in God
Hebrew 11 – 6 (ASV) - It is difficult to please a man without faith if he comes to God who must believe in him. These Scriptures provide Christians with advice about living a life characterized by faith.
Having faith in Jesus Christ makes it easy for believers to fulfill God's will and he is the only way they will be rewarded for it. Only those who believe in God will enjoy it. During our lifetimes we can please God in many ways and we have been sanctified in our lives.
31 – Living by His Power
John 20:31 – But the books are meant for you to continue believing Jesus was the Messiah. The belief is an honour given to all believers and can only be completed by believing in Jesus. The belief in Jesus can help because believers can experience eternal life through His unbreakable promise whereas nonbelievers can. The only prerequisite to eternal life, as reflected in John's Gospel's mission statement, is belief in Jesus Christ. Nothing more must be done.
24 – There will be no condemnation
Isn't Jesus the Greatest God and His Son? They won't be convicted of their sin and have already passed from death to death. Jesus's accusers criticized Mosaic law regulation and claim to be God's equal to cure an individual during a Sabbath. In that passage, Jesus claimed many attributes. Those who do this include the power of the Creator and His Majesty. Jesus said that those rejecting Jesus' message dishonor God, but only believers would be saved eternally.
13 – God's Word works in believers
We have always been grateful to God that when we heard the Word Of God from you that we accepted it not as mere words of men but as it is the Word of God. In this verse, Paul expresses his unexpired gratitude towards Thessalonian's Christian faith which resulted in them believing in God as the preacher urged them. It was accepted by the people that his words were God's words. Not man. Paul saw how God's word had shaped their lives and grew spiritually.
13 – Joy and Peace in believing
Romans 15:13 (KJV)- Now you have confidence that God is your God who will bring all the good things that you are hoping to do through His Holy Spirit. Paul urged saved Christians who believed that they were a happy and peaceful person to give up believing. Paul does not seek to fill his heart with joy or tranquility. He asks the believers to trust in God for joy and peace. Help them keep believing so that they experience happiness and peace.
35 – Believe in God and Want No More
John 6 - 35 (NIV) - Then Jesus stated, "I am bread. Whoever comes to me never goes hungry. Those who believe will never thirst for water. Many have gone to Jesus for another miracle and freed. It's not just good actions like Jesus has already stated, but a true belief in God. In this instance Jesus revealed himself to be God. Only believing is necessary for eternal life. All who hear Jesus' message are encouraged to believe he is Jesus.
24 – What are your prayers?
Mark 11:24 (AMB) — I'll show you whatever things you pray according to the will of God that will come to you. Our belief in Jesus Christ answers our prayers and is not a spell that is cast upon Him; He has a plan for our needs.
God gives us an ordained ministry by praying in a way that will fulfill the proper intentions as stated in James 4:13. The Bible says: "If anyone has no wisdom, ask God to give it to everyone without fault.
10 – The fulfillment of promises
You are my servant, whom I have chosen so that they can be reassured by faith and believe and understand that I am him. Before my time, god did not exist, nor will it ever be.
He began the prophecy with hope and comfort in chapters 1 – 39 and warned against imminent punishment to unrepentant nonbelievers. In chapter 40 he outlined the completion of his promise in chapter 65. The Israeli people have been chosen for this purpose.
16 – Believe in God and have eternal life
He loves us so much that we have a Son who has no sins. Jesus did not send the messenger of judgment against this world but brought salvation. That represents the boundless love of God. Then there's another reason to condemn anyone who doesn't believe. Many people choose darkness over light when the only thing they can truly understand is God.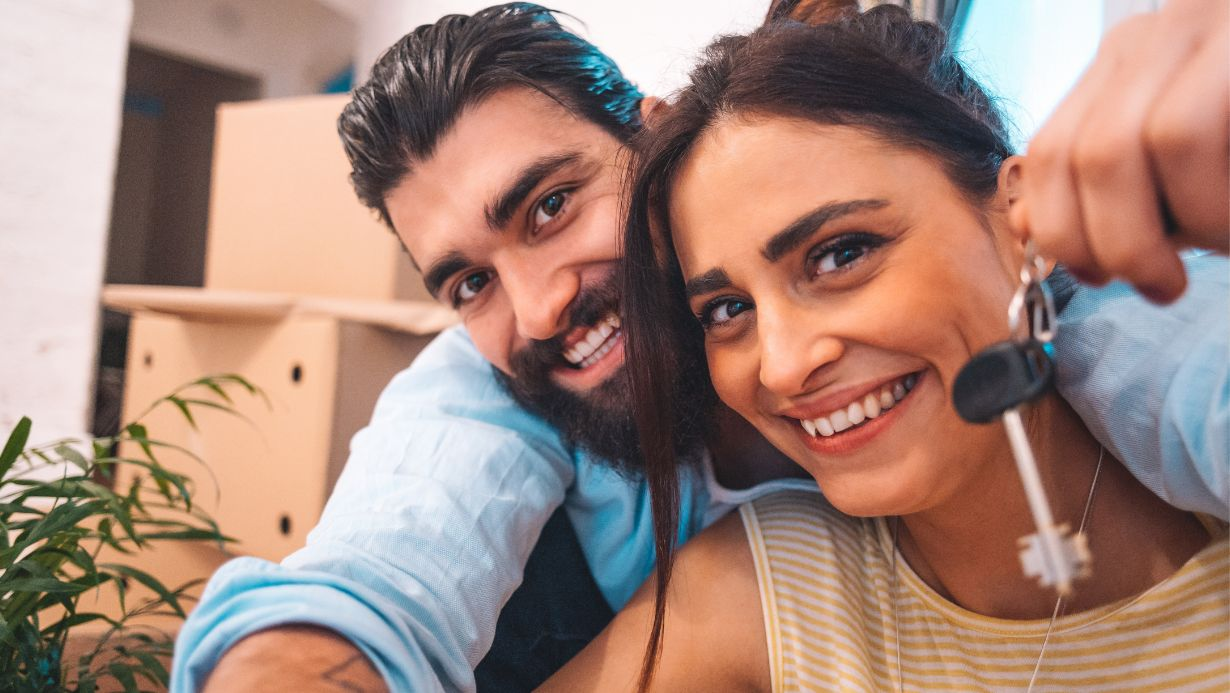 CONCLUSION:
Lastly, always remember why you fell in love with your spouse in the first place. Write down some of the reasons and keep them somewhere you will see them often. When you start to feel like the love is gone, look at these reasons and remind yourself why you married this person in the first place.
Love is a beautiful thing, and it is worth fighting for. With faith, commitment, and effort, even the most impossible marriage can be restored. So keep working at it - you never know what amazing things could come out of it! Good luck!
God wants the best for you and your marriage. Keep Him at the center of it all. He will bring healing, restoration, and peace to you in your time of need. He will take what was broken and make it beautiful once again! May God bless you on your journey to restoring your marriage!
Our Blog Posts are made with a biblical basis and are combined with personal experience. Our coaching has led people to marriage restoration testimonies!!!!
Discover More
Set-Up A Free Consultation Here Stay connected with news and updates!
Join our mailing list to receive the latest news and updates from our team.
Don't worry, your information will not be shared.
We hate SPAM. We will never sell your information, for any reason.