The Best Prayers For Your Husband | Kingdom Blueprint
Jan 07, 2023
Taking Prayers for Your Husband to the Next Level: Tips and Strategies for Connecting with Him in Prayer
Are you looking for ways to take your prayers for your husband (or future spouse!) to the next level? If so, then look no further!
Praying for your significant other is one of the most important and intimate things that a couple can do together, and it's an essential component of being in a healthy relationship.
In this blog post, I'm going to provide you with some tips on how to make sure that these prayers are both meaningful and effective.
I'll also offer practical advice on strategies that will help you connect with him through prayer - whether he's right there beside you or across the miles. So let's get started!
The Importance of Praying for Your Husband
No question praying for our husbands is important. But why is it so important? What are the benefits of praying for our husbands?
There are many reasons why praying for our husbands is so important. First, prayer can help us to connect with our husbands on a deeper level.
When we pray for our husbands, we are acknowledging that they are not just our spouses, but they are also someone that God loves and cares for.
We are also communicating to our husbands that we want them to be successful in everything they do, and we are committed to supporting them in their journey.
Second, prayer can help to strengthen our marriage. When we pray for our husband, we are asking God to bless our relationship and to help us grow closer together.
We are also asking Him to protect our marriage from any harm or difficulties that may come it's way.
Lastly, prayer can be a powerful tool in helping to change our husband for the better. When we pray for our husband, we are asking God to work in their hearts and to soften them towards Him.
We are also asking Him to help them become the man that He has designed them to be. Prayer truly can change everything – including our husbands!
So if you haven't been praying for your husband already, I encourage you to start today. The benefits of doing so are truly endless!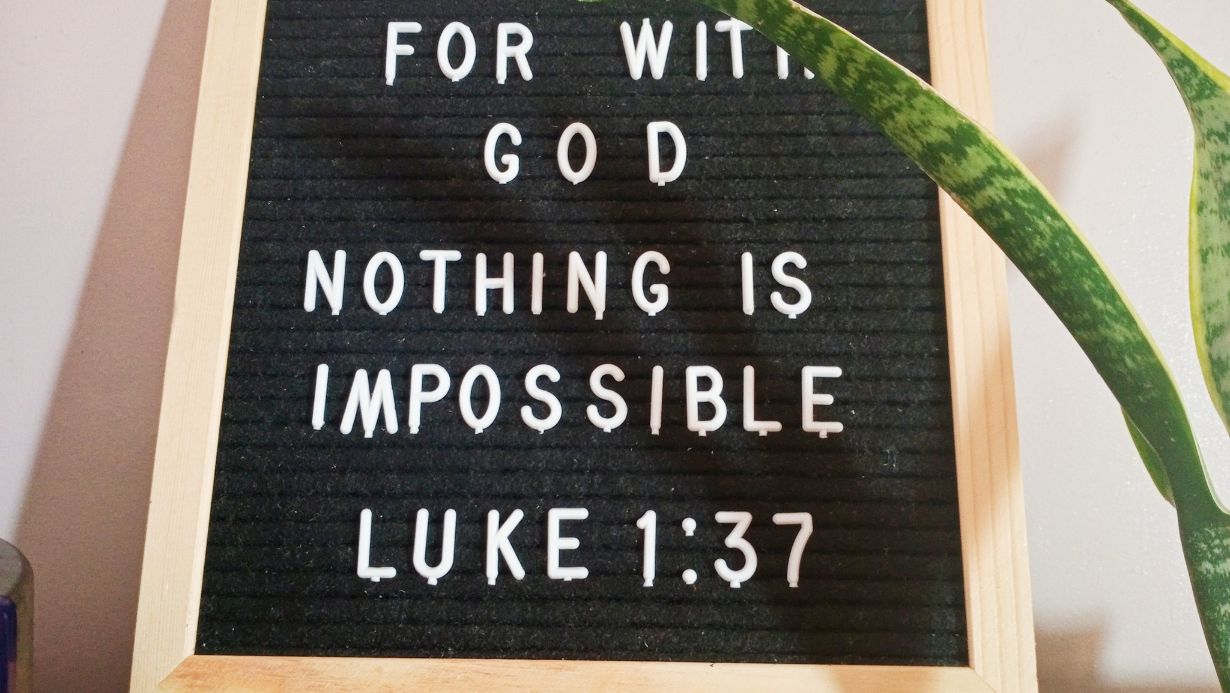 How to Make Your Prayers Meaningful
When we pray, we must make sure our prayers are meaningful.
This means that we need to take the time to focus on what we're saying, and make sure our prayers reflect our beliefs and values.
One way to make your prayers more meaningful is to use a prayer journal. This is a great way to keep track of the things you want to pray for, as well as your thoughts and feelings about prayer.
It can also help you stay focused during your prayers.
Another way to make your prayers more meaningful is to pray with others.
Prayer groups can be a great way to connect with other people who share your faith, and they can provide support and guidance when you need it.
Finally, make sure your prayers reflect what you're doing in your life.
If you're struggling with something, don't be afraid to ask for help from God. And if you're celebrating something good, thank Him for His blessings.
Prayer is an important part of our lives, and by making our prayers more meaningful, we can connect with God more deeply.
How to Connect with Him Through Prayer
When you pray, it's important to be genuine and authentic with Him. You don't need to put on a show or pretend to be someone you're not.
Just be yourself, and let Him know what's on your mind. He wants to hear from you, and He will listen.
Make sure your prayers are humble and sincere.
Don't try to boast about how great you are, or how much you've done. That's not what God is interested in.
He wants to know what's going on in your life, and He wants to help you through whatever you're facing.
Take the time to pray every day, and focus on communicating with Him. He will guide you and help you find the answers you need.
Tips for Effective Prayer
When it comes to prayer, there are a few things that can help make it more effective. First and foremost, it's important to be sincere in your prayers.
Don't just go through the motions – take the time to focus on what you're saying, and mean what you say.
Secondly, try to make your prayers personal. Don't just pray for the world at large – pray for the specific people and situations that are important to you.
Finally, be patient with prayer. It may not always seem like your prayers are being answered right away, but that doesn't mean they're not being heard.
Have faith, and continue to pray for the things that matter to you.
Why Do my prayers for my husband need practical advice?
Prayers for husbands are powerful. How many of our husbands pray? It is something I am trying, and I forget.
It's hard to be able to pray even though our daily lives are so busy with responsibilities and tasks on the go. But that's incredibly important.
Spending prayer time with God can help you to grow closer to Christ. Thankfully the prayer does not take long.
For some people, short prayer times interspersed daily might make a difference.
How can I say prayers to my husband/wife? In many cases, wives have no idea how powerful prayer can become to their husbands.
Some young women are so incredibly eager for marriage to begin with.
Nobody vows to end an unhappy, bitter union full of suffering and sorrow on their marriage date.
Our knight wore shining armor, and we walked out of our aisle. It is like life happened in the beginning.
Unplanned trials are afoot. Job cuts, infertility, and other issues that arise during a parent's life become the heartbreaking disappointment of a dream and unsatisfactory expectations.
Years ago, we started praying regularly. While that sounds mature, it is selfish, though it seems like it would help. I was immature so I prayed for changes in marriage.
What a surprise when I found out that I was changing! How did it work? I have learned that prayer is the power to pray. I have been praying for God's work for dozens of years. Prayer has changed our lives forever.
Practical tips for couples to keep the spark alive in their relationship:
1. Communicate! This is probably the most important thing you can do for your relationship. Talk about what's going on in your life, both good and bad.
Make time for regular conversations, and be sure to listen to each other too.
2. Spend time together. Whether it's going on dates, cooking dinner at home, or just cuddling on the couch, make sure you're spending quality time together.
It's important to have shared experiences and memories to look back on.
3. Be affectionate. Show each other how much you care with hugs, kisses, and little moments of love throughout the day. It'll help keep the spark alive!
4. Have fun! Laugh together, explore new things, and just enjoy being in each other's company. A happy relationship is a fun relationship!
Prayer for your husband in difficult times
Is the Husband a struggling man? Look at the prayer of husbands during difficult times. My husband's life needs to be as supportive and tolerant as possible when he's dealing with difficult situations.
Our prayer page is specifically designed to help husbands who have been suffering. Please pray for your husband during this difficult period.
My husband has had some difficult times. It's hard on him. Please help him relax in you. Please bring him new years in your life.
Dear God, our spouse is facing some problems. Is it that hard to understand? Lord, I am here in the faith and ask you for help with the problem.
Often, I pray for my husband when he's facing a challenging problem. Every day he struggles with many things and with every grace and encouragement I can offer he knows he will help.
Please give my husband your peace and comfort. You are wise and strong. The Lord will be able and willing to give you the strength to help him in this struggle and give him confidence and dependence on you.
Lord, we continually ask for prayers for the spouse who could be one for peace. During this crazy time, there will be more peace for everyone. I probably need prayer every day for our marriage.
My Lord can bring you peace. Please help me keep it alive at the moment and find peace at the moment.
Please keep your promises even in times of stress, anxiety, or agitation. Ours is to give us happiness and peace, and no fear or anxiety.
Please let our husband relax now. Remove all worries from their minds to help them concentrate on what matters.
We Praise and Love you Lord bless our union, Amen.
Prayer for provision in your husband's life
We are aware of what God gives, especially when we trust God to provide. I'm praying for you as well as for your husband. This can give you confidence in God. Tell the man to lead.
My Lord, Your word says you can meet all your needs. You have backed up my pledge. Tell me the complete need my spouse can fulfill: financial and physical.
Please make his life a blessing and help him grow to trust you.
Please make my wife happy today! Bring him peace and happiness on his work trip. Give me love and comfort. Please make it an enjoyable day. I pray for you.
Please guide my husband while he's on his mission today. Protect them from damage and keep them happy no matter what the day throws at them.
Please give him your love so they can be protected. Thanks for taking a second day off work for my husband. It's such an amazing gift.
Tell me the best you can and we will be closer to you. Thank you so much.
In Jesus name Amen.
A blessing on your marriage
This is an incredible way for your partner to pray every day. Besides helping with your spiritual journey you'll be able to strengthen your bond with one another.
The blessing of marriage is one prayer that you can recite every day / every time you feel like it. Dear Heavenly Father, we have an extraordinary marriage.
Make it clear that we're aiming for your priority. We want to pray for the blessing of this marriage.
Give me a marriage rich with love and happiness and powerful and deep in strength.
Morning prayer for your husband at work
Husband working? Take a look at these prayers for him. Prayer helps us to connect with God in a good way.
This prayer is specially written for husbands' work-related work. It offers wisdom, strength, and comfort in this uncertain time.
Father's Day celebrates the Father who has made us proud of ourselves. How can you express the feelings and love that dad has for him? The husband can use this prayer to guide his or her prayer time at night.
My husband is devoted and obedient toward God. He glorifies God through his ability. - ( from Colossal 2:22. My husband has received God's favor. God is doing it with His hand and provides his business. Psalm 92.18).
Father, thanks for working with me. Lord give him that gift. Father, please keep him in his prayers in all areas. Tell me about what his profession is like.
Show him new ways of making more money and increasing the role they play in their sector.
Please give him a good job' even in difficult situations.
Guard his heart and soul against desperation if something goes against his planned direction.
Prayer for fatherhood
If you have children, it is essential to pray to your father. If the husband has not yet had children you can ask him for his father's preparations.
Please do be a good Father to us and be the best father-lover. Help me feel this affection. Help me grow as a father as you do. Tell him he is the best father in the family and we love him.
Please make sure you are comfortable with the fatherhood and skills of your child. Give me the best companion in his family to help them in the role of father.
Prayer for my husband: His Fatherhood
Do not cause children to be irritable but teach them discipline by God. For God's sake, I'm praying for our husbands to be the men that God has made them to be.
I pray he won't exasperate our kids but he'll teach them to love the Lord. God, give him the patience to educate our child to go where you want.
Help him see you in your Father's image so that he can learn the wisdom of becoming a godly father. I am honored by this.
Pray for your husband to be a good father
God, thank you for being such a wonderful Father who can help my son reflect on you in the way they do their jobs. Fathers, do not cause anger in your child. Ephesians 6:4CSB.
When you are in love with a partner you can pray for them and you can share this prayer to help them. I know a lady that needs to grow up with her husband. This prayer can help!
Prayer for your family
This prayer is adaptable to your family. I think praying for your upcoming family will be great! My prayers are below for the marriages that have no children.
Please accept our love for your family. Our family feels very fortunate. We hope your blessing on the children will help us in our plans. Let's have a loving father.
Please join all the families we have together. Send blessings for their safety. Please let them know you are so happy with them today. I'm honored to hear from you.
My husband walks with gentleness and understanding for him. I have a husband that encourages us as we move through sacrificial times.
He leads us to God's path. (Ephesians 6)
Please keep our family away from him, Lord. Fathers, let them guide us in the best possible way so that they will fear you forever!
Teach his methods to be a good example to the young people.
Showing his perspective on raising his family. Help the man balance his work and family life.
Help him learn more about me and learn more about respect. Give him gentleness and patience in our family while letting us remain tolerant.
I am a believer. In Jesus name amen
Don't let it stop you!
You are sending a powerful message. The longer you talk the better you can see how it happens. Tell others what they know. That will honor them and he'll have the support of you.
Do you pray for your husband?
My response is always, yes. My husband had prayer, but not every day. He asked if he could pray. Usually, I covered them for prayer.
Your husband should be encouraged to keep His commandments and prayers in their hands as a way of giving them an eternal gift of grace.
But as I grew closer to God I became aware of how important and effective prayers were about my husband.
Having been trying hard at times to change him I realized prayer was important and not my advice.
I'm so thankful that God has given me the courage to pray for my husband and not to forget.
In Jesus name amen.
Prayer for my Husband: His Affection
When I see any comfort in Christ, any comfort in love and participation in the Spirit, or affection and sympathy, complete my joy.
Philippians 12:30-3:4 Lord, I pray my husband will give me the best love and affection you can.
Show him compassion and love that cannot come by your side. Hopefully, his words are a bit thoughtful and will help others respond.
I try to pray each day even if it's a bit too late for me. It is usually a brief "coverall" prayer that explains my gratitude for my partner. I'm grateful for my husband.
I cannot imagine my life without him and his words mean everything. Please show him how beautiful he is.
Thank you for the kindness you have shown in your words and actions. I don't believe that, Lord. Thank you. Thank you.
I wish him that he grows each day through your grace. I thank God for your salvation!
In Jesus name amen.
Prayer for your husband's protection
Is your husband in danger? Praying for your partner is a good thing.
Prayers for husband protection are an excellent way to demonstrate your solidarity.
This prayer is a great source to create personal prayers for your partner.
You can pray to Heaven for all of the prayers.
2) Protect my husband. Give him courage — it's right.
You have to protect him in the event of it occurring. Please pray. I'll be there to help with his situation.
Keep him away from evil conspiracies and plots. It sharpens its tongue as a sword and aims at brutal words like a deadly arrow. Give him a little encouragement.
He must have the integrity to act on your behalf. Please be patient and be a compassionate man who loves the community he serves.
He will never lose any prestige as a person, a man who honors you every day. Thank you! Thank you. In Jesus name amen.
Prayer for a Godly marriage
I pray daily for my wife. We pray all night with our spouses to pray to God to bless us all. Let me know if the prayer for your wife inspires your thoughts!
Thanking you for your blessings on marriage, dear Lord. Thank you very much for giving me an awesome husband which I treasure very much. Tell us what you want from this man's life.
Tell me the best way of loving you. Thank you for a very happy marriage. Please help us reflect on how deeply we love you and help us find you in your marriage.
God, you have given my word and I am thankful.
May Your word guide my husband's leadership in this household and help him grow in leadership.
I believe you will guide him in his hands in our relationship, his work, our family, community, and work.
If you lack any wisdom then you should ask God to give generous generosity—and unfailingly—and that money will go to Him.
Firstly seek His Kingdom and righteousness and everything else that comes your way. God bless him. Make him a priority for you and his family, before everything else.
Please let him know your words. I am convinced that by seeking you first you have found righteousness (Matthew 6: 33). Thank you. In Jesus name Amen.
Prayer for my Husband: His Temptations
Nothing will ever come over you except in the commonest sense of the human spirit. And because God is faithful, he won't allow your temptation beyond your capacity.
But if you're tempted, he will offer another option. Lord, please help me to fight the temptation.
Protect your mind and keep you safe from influences and help your opponent resist temptation. Your letter says that we can not bear temptation beyond what we can bear but you can help us endure (1 Peter 3:16). Keep him in your arms.
Temptation is unfortunately real and it has multiple forms. Although most people think the temptation for our spouses is sexual, there are a lot of temptations out there (affecting both husband and wife).
Sometimes it's easy in our baser-type nature to fall for lies or slander. Despite the temptations, we need our husbands guarded and directed.
Lord, temptations happen everywhere. Please help my husband avoid temptation situations. Let him get away from evil and seek good.
But you man should leave everything behind to find justice, goodness, trust, love, endurance, and gentleness.
God, my prayers are for my father and I believe that your Word is for him to be an upright man in his pursuit of righteousness, godly character, Christianity, and love (1 Tim 6:1).
He is a wise person who holds onto your Word as a treasure.
In Jesus name amen.
A Spiritual Warfare Prayer for Marriage Restoration
Lord God, our marriages will not stagnate. We'll never go forward but we'll never go forward. It seems like our relationships have broken down and we are stuck in one groove.
And we will reach you.
To prevent us from getting married. We fought against our adversary whose desire is to end the marriage.
God, please forgive the devil that tried to destroy the beautiful agreement formed with us as an individual.
Father, the highest commandment you received is to love yourself and to love one another (Mark 16:37-41).
Your marriage was your Holy Union.
Show us what is the best way we can be humbly serving each other. Help us to be one spirit with a mind and to respect each others' interests.
Take time to love one another as much in your heart as a loved one did for you (Ephesians 5:1-4).
May your love for one another help us to show our love for one another as well.
Our mission in this crisis is for You as your defender and protection.
Get to him and tell him your faithfulness for our needs is yours. And thank you for helping me to be as confident as ever. Please.
Prayer is one of the most important things you can do for your husband. It shows him that you care about his needs and want to help him in every way possible.
When you pray for your husband, it gives you a chance to connect with him on a deeper level and express your love for him.
In Jesus name amen.
Here are some tips to make your prayers more meaningful:
1. Pray regularly – set aside time each day to pray for your husband. This will help you develop a regular habit of prayer.
2. Be specific – when you pray, be specific about what you are praying for. This will help God answer your prayers more effectively.
3. Write it down – keeping a record of your prayers will help you remember what you have prayed for and allow you to see how God has answered them over time.
4. Be patient – sometimes God answers our prayers in ways we don't expect or not as quickly as we would like. However, we must trust that He knows what is best for us and continue to pursue Him through prayer.
The Power of Prayer for Your Marriage: Uncovering the Reasons You May Not Want to Pray for Your Spouse
A prayer is a powerful tool in marriage. It can unite two hurting hearts, restore hope and create an atmosphere of peace.
But when you take the time to think about it, many couples struggle to find the words or motivation to pray for their spouse consistently.
Without prayer, couples become disconnected from both God and one another - leading them down a path toward breakups and divorces that nobody wants.
Do my Prayers for my husband's life need to have God's word in them or can I let the Holy Spirit guide my words to my heavenly father?
When I begin prayers for my husband, in particular, my husband's heart, I let the holy spirit guide me so, Jesus Christ so that my words can help my entire family.
My prayer life is about helping to keep my husband's heart pure by letting Jesus christ give my husband wisdom beyond his own understanding by always including the holy spirit in my prayer for my husband.
God bless me with such a wonderful husband and my prayers for my husband are to keep my husband's heart strong, and courageous, and that prayer for my husband will also keep my husband's words pure.
When a prayer for my husband begins, I as a praying wife start with a morning prayer for my husband that includes the word of god, silently this is an event.
I speak life into his day and think of powerful prayers that my husband deserves to give my husband courage that his earthly father may not have had for his day.
I then praise God and use those powerful prayers when my husband is gone so GOD can give him heavenly love personally from when I speak words to Him.
For example, I will use a daily prayer for my husband's faith, and when my children pray they act on their spiritual walk to glorify God.
When I pray in front of my husband it is most holy spirit led. When I pray by myself it is both the holy spirit and God's word.
Daily Prayer Example:
Dear Lord,
May my own faith help my husband in his leadership skills with godly wisdom and he acts as a person skilled by God. My dear Lord a husband's job is to use his own personal life free of what the world speaks and though his past hurts, it does not define him.
Even if friends or family members that consistently pray for my husband's health or said word for word that they have a great idea that has promised healing in my husband's role, I humbly request that I fulfill the amazing post as his wife and him my husband.
I pray that you remove people with any selfish endeavor in their hearts and that God continue to provide encouraging friendships my husband's work as the lord leads to a wonderful day for my husband.
God's love will fill my husband and His love will give my husband strength.
I pray for my husband to be iron and for a person that lacks wisdom runs from him and one person sharpens him to be near him.
I pray for many blessings with peace today and all opinions intended for what is right in your eyes, along with purposeful conversations for life changing short prayers for for other people's many blessings.
In Jesus name amen.
The Importance of Prayer in Marriage
When two people get married, they are pledging their lives to one another. They are committing to standing by one another through thick and thin, good times and bad.
It is important that they also commit to praying for one another. A prayer is a powerful tool that can help couples overcome any obstacle that comes their way.
Prayer is a way to connect with God, and it is also a way for couples to connect. Prayer can help strengthen the bond between husband and wife.
It can also help them communicate better with each other. Prayer can be a way to share your thoughts and feelings with your spouse.
It can also be a way to seek guidance and wisdom from God.
For prayer to be effective in marriage, both husband and wife need to be committed to it.
They need to pray together regularly, and they need to pray for each other individually as well.
Prayer is a great way to start and end each day, and it can also be used as a source of comfort during difficult times.
If you are looking for a way to strengthen your marriage, consider prayer. It is a simple yet powerful tool that can make a big difference in your relationship with your spouse.
Why Couples Avoid Praying for Each Other
When it comes to praying for one another in a relationship, many couples avoid doing so. There are a few reasons for this.
For one, some couples feel as though they are not good at prayer and do not want to make things worse by botching up their partner's prayer.
Secondly, some couples feel as though they are too busy and do not have time to pray for each other. Lastly, many couples simply do not know what to say when they pray for their partner.
Regardless of the reason, couples need to pray for each other.
A prayer is a powerful tool that can help us grow closer to God and our partner.
It can also help us overcome difficult times in our relationship.
If you are struggling to find the right words to say when you pray for your partner, here are a few suggestions:
1) Thank God for your partner and all the ways they have blessed your life.
2) Pray for your partner's health and well-being.
3) Ask God to help you both grow in love and understanding for each other.
4) Pray for strength and courage during difficult times.
5) Thank God for the gift of your partner and ask Him to protect your relationship from
harm.
Our Blog Posts are made with a biblical basis and are combined with personal experience. Our coaching has led people to marriage restoration testimonies!!!!
Discover More
Set-Up A Free Consultation Here Stay connected with news and updates!
Join our mailing list to receive the latest news and updates from our team.
Don't worry, your information will not be shared.
We hate SPAM. We will never sell your information, for any reason.