An Efficient Way For A Short Prayer For My Family | Kingdom Blueprint
Jan 18, 2023
The Best Short Prayer For My Family Members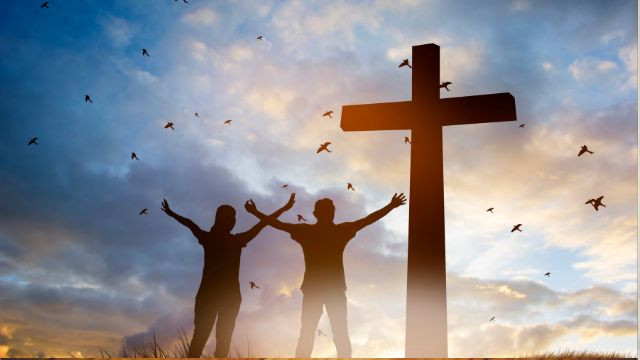 Prayer is one of the most powerful things a Christian can do for their family. It is like an insurance policy that God will protect and bless our loved ones.
But sometimes, we can get so busy with life that we forget to pray for our families as often as we should. That's why I've collected some of the best short prayers for families below.
So take a few moments to pray for your family today, and rest assured that God is always listening. Thanks be to God! Amen.
Specific Short Prayer for family protection from our Heavenly Father:
Dear Heavenly father god I boldly ask for protection over my family members today.
I praise you Lord God that the Holy Spirit is guiding them today in their journey to do what pleases you.
I pray that one family member works with the other family member for total family healing and we show family unity under our Lord Jesus Christ.
I thank you for being a gracious God for as we seek forgiveness for our sins.
In Christ Jesus' name, we pray, Amen.
The Strongest Method I Use For Short Prayer For My Family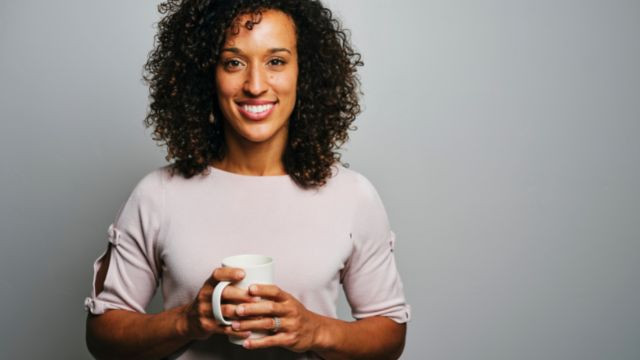 The reality is to ensure that the family unit must respect the power of prayer.
By making sure that everyone knows how to pray, and by teaching them the importance of praying regularly, I create an environment where prayer is a normal part of our daily routine.
This not only strengthens our individual connection with God, but it also helps us to be more unified as a family.
When we all pray together, we are able to support each other through the highs and lows of life, and we become closer to God as a result.
I am grateful for my family from My Lord God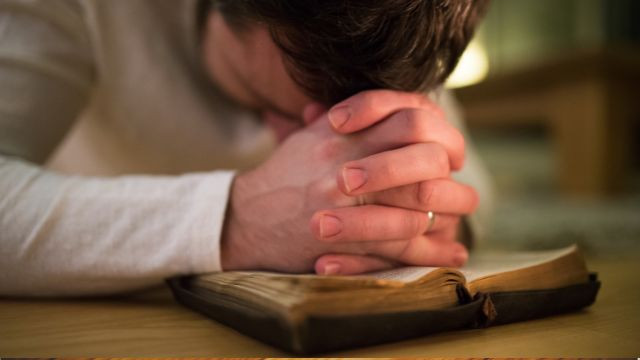 Click Here For Prayers For Your Wife
I am truly grateful for my family. From my parents who raised me and guided me growing up, to my siblings who were a source of endless fun and joy, I wouldn't be here now if it weren't for them.
As a short family prayer, I thank my heavenly father God every day for blessing me with this wonderful support system that has been with me through thick and thin.
My family is the best thing in my life and I will continue to cherish every moment with them.
I pray for God's Grace on their health and happiness every day.
Every day I take a short moment to offer a short prayer for my family.
I pray that they stay healthy and happy, always feeling the peace and love of God's presence.
I ask for protection from harm and for wisdom in their decisions, for all of us to be filled with compassion, understanding, and strength as we all go about our daily lives.
These short words may not seem overly powerful, but ultimately I believe that my short prayer for my family can make a meaningful difference in their short and long-term wellbeing.
I know that we are all connected in family prayer and that our love for each other is unbreakable.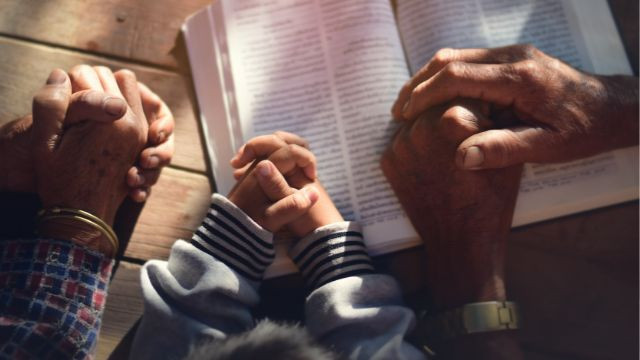 As I take a short moment to reflect on my family, I am reminded of the deep love and connection we all share.
No matter what challenges life throws our way, I know that our family unity is strong and unbreakable.
Every day, I whisper a prayer for my family - that we may stay close and cherish one another through both good times and bad.
May the love and support between us remain unshaken, giving us strength to face whatever the future holds.
I pray for our continued strength as we face whatever challenges come our way.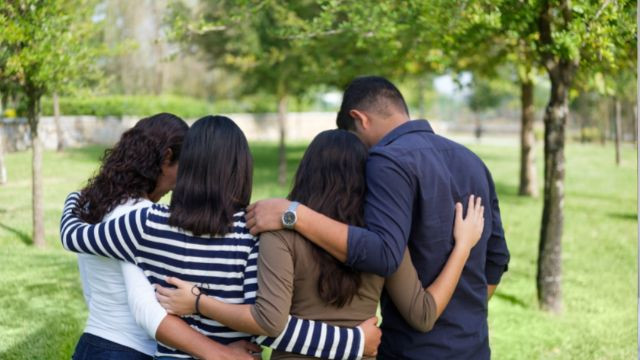 I offer a prayer for my family today - that we may remain strong and steadfast through all of the challenges that life may bring.
I am thankful for the Lord's ever-present strength and comfort, knowing that with Him beside us, nothing is impossible.
I continue to pray for continued blessings upon my family and ask each day that our blessings overflow into those around us.
May our heavenly father give us the courage and wisdom to face our issues with grace and humility, trusting confidently in His loving care.
Amen.
I am grateful for the laughter and joy that my family brings into my life, thank you God for them!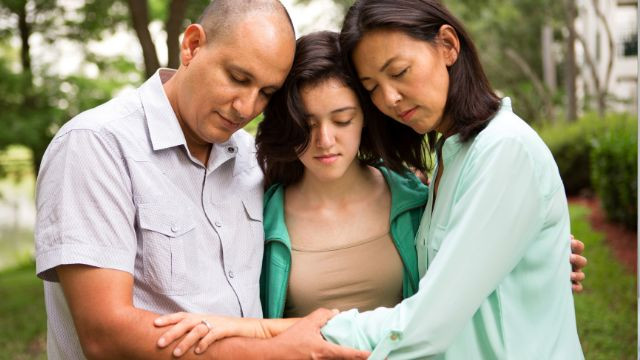 I am filled with so much gratitude for the joy and laughter that my family has brought into my life. I thank God for blessing me with them, and I will forever cherish each moment we share.
To further show my appreciation, I have recently begun to incorporate Powerful Scriptures to Pray Over My Family into our gatherings, giving us all the opportunity to lift each other up in prayer.
Short Prayers for your family
These five short prayer prayers may be used for many different situations:
Morning Prayers for Family
Dear Father, thank you,
We praise you dear Lord for this wonderful day. I am looking for guidance and protection from the holy spirit.
This prayer is for my family healing dear God because the day always comes with a struggle. Please help us be kind, patient, and understanding, and use our skills and talents for good!
In our Lord Jesus' name, we pray, Amen.
Dear Jesus,
My friends and family are having difficulty in joining together. I pray for a spiritual family reunion that will give my family strength in our family bonds. This includes all the members of the extended family. Our entire world seems to be divided by many things. I pray that the wonderful blessing of your precious blood covering our sins will give my family peace.
It is a request for us to meet again. Don't let us down, give me the power and trust us both for the best. Please pray with us all. Help us as individuals as well as families. You can thank me!
Lord God,
The kids are really needing help right now. In difficult circumstances, our efforts are complicated.
Make us strong. Give everyone a reason for wanting more. I am going to keep all your promises in Proverb 18:10. God's name stands tall; all the righteous come here to stay safe.. Please keep in mind I can always trust God during this difficult time. Thanks, Lord! I'll be here soon.
Prayer for Family Healing
I am so grateful to God for the forgiveness of our family. Thank you for being humble in your love.
Thank you so very much! I love your heart so much that I am thankful.
I am grateful that you transform my relationship with You into love.
They hope these experiences heal their relationship. We are praying that we will have happy memories and peace. Thank God. Thank you for not leaving us. We heal ourselves in your love. Thank you!
Dear God,
Please help me make the right decisions for me and my wife. Let us know that we can trust your words even in the worst case.
Give hope that we can continue to work despite the circumstances we're facing. We appreciate your response to my prayer today.
Our thanks go out to all the staff for your support and comfort. Thank you.
As we pray together as a unit, our love for one another grows stronger — and I know that God is always listening.
Powerful family Scriptures to put in prayers for your family
Accept one another, then, just as Christ accepted you, in order to bring praise to God. For I tell you that Christ has become a servant of the Jews on behalf of God's truth so that the promises made to the patriarchs might be confirmed
Romans 15:7‭-‬8 NIV
Discipline your children, for in that there is hope; do not be a willing party to their death.
Proverbs 19:18 NIV
Impress them on your children. Talk about them when you sit at home and when you walk along the road, when you lie down and when you get up.
Deuteronomy 6:7 NIV
Fathers, do not exasperate your children; instead, bring them up in the training and instruction of the Lord.
Ephesians 6:4 NIV
Do not be misled: "Bad company corrupts good character." Come back to your senses as you ought, and stop sinning; for there are some who are ignorant of God—I say this to your shame.
1 Corinthians 15:33‭-‬34 NIV
No discipline seems pleasant at the time, but painful. Later on, however, it produces a harvest of righteousness and peace for those who have been trained by it.
Hebrews 12:11 NIV
Whoever claims to love God yet hates a brother or sister is a liar. For whoever does not love their brother and sister, whom they have seen, cannot love God, whom they have not seen.
1 John 4:20 NIV
I believe that the power of love and family is unbreakable
My prayer for my family is an expression of my deep appreciation for them, not only for what they have done for me in life, but also for the joy, laughter, and support that bind us together as one.
No matter what difficulties or obstacles come our way, I know we will continue to be grounded in our faith and our commitment to each other.
I am thankful every day for the privilege of being loved by such an amazing family and feel blessed that God has given us all this gift of love.
Why A Short prayer for my family can be effective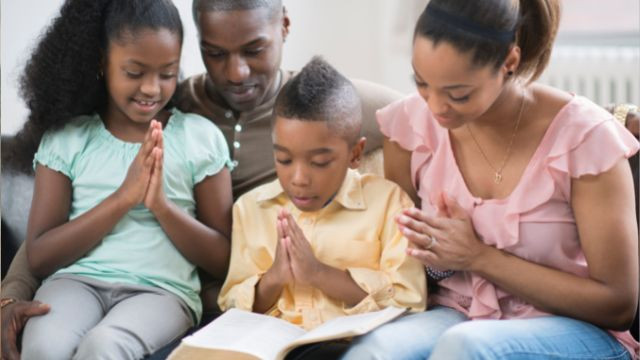 Have you ever struggled to find the right words to pray for your family? If so, you're not alone. Many Christians find it difficult to effectively pray for their families.
However, there are some powerful scriptures that can help guide your prayers for your family. Praying these scriptures over your family can bring them hope, healing, and protection from God.
A short prayer for my family can be just as effective as a long one.
Powerful family prayer scriptures can be just as effective in short prayers as in longer ones. Whether it's a bible prayer for family, a prayer for a family bible verse, or to pray over your family, speaking out scripture to ask God to bless your family is an incredibly powerful way to offer up your heart's desires.
Prayers verses for the family are abundant, and there are many different Scriptures to speak over your family to bring peace and harmony into the home.
From asking that God might protect your family from harm to praying that He will grow them in character and knowledge; no matter what you pray, via the scriptures or otherwise - remember that with faith and dedication even the shortest of prayers can send powerful messages!
It doesn't have to be complicated or fancy - just from the heart.
Praying for your family doesn't have to be a complicated or fancy process. Powerful Scriptures can be used to speak over your family in prayer, whether you are praying in the morning, at night, or any other time of day.
Using Bible verses to speak over your family is a powerful way to ask God for blessings on them and ask Him to protect them.
Utilizing prayer verses for your family will allow you to focus on specific areas such as their spiritual growth and strength, wisdom, safety, guidance, and more.
Instead of looking towards empty words and feeling overwhelmed by the idea of praying for someone else, focus instead on the power of God's Word to bestow love and protection over those important people in your life!
You can pray for your family anywhere, anytime - even in the car on the way to school or work.
Prayer doesn't have to just happen in one place or at a particular time; you can pray for your family no matter where you are.
Whether it's in the car on the way to work or school, or even during a break between classes – Powerful Scriptures to Pray Over Your Family are available so that you can bless your family with confidence.
With god blessing your family, prayer and scripture verse can give you comfort to know that your prayers will be answered, and taking the time to use prayer verses for the family may be one of the most meaningful thoughts and actions you can give back.
Look into family prayer verses scriptures if feel stuck when trying to think of what to say; this pool of resources is filled with elegant words to help construct luscious sentences for your loved ones that will open up their hearts with warm feelings as they receive it.
It does not matter who, what, where, or when - devote some of your precious moments to pray over your family using scriptures from the bible prayers for family and find solace in them knowing that your intentions are always pure, spontaneous, and powerful.
The most important thing is to be sincere and mean what you say To Jesus, even in Other's company
Praying for your family is an incredibly powerful way of looking after and blessing your beloved ones. Through Powerful Scriptures to Pray Over Your Family, family prayer scriptures, and bible prayer for family, you can strengthen the bond between all members of your family while filling their lives with hope, love, and peace.
All the wonderful animals are not equal to our lives and our own families we should heed that our lives are worth more than we give credit for.
With these godly wishes, you can ask for provision, protection, and power to come upon your family as well as for god blessing your family in any circumstance or situation.
Lastly, there are also prayer verses for family and family prayer verses scriptures you can draw strength from that will bring comfort to everyone in both good times and bad.
So don't forget to include time throughout the week in order to pray over your family and speak scriptures to them - it's one of the most important actions that require only the most sincere intentions.
Praying to Our Father the Great Creator is a way to show them how much you love and care for them.
Praying for your family is an important way to show them how much you love and care for them. Powerful scriptures can be used to pray over your family, such as passages from the Bible.
By praying bible verses and scripture over our family, we are asking God's blessings upon them. Some people like to use short prayers like 'God, please bless my family', while others may choose longer or more specific prayers.
Regardless of the length of the prayer or the type of scripture used, praying for your family is a great way to express your love and care for them.
It's also a way to ask Jesus to bless them and keep them safe from harm.
Praying is an important way to invite God into our daily lives and to express our faith and devotion.
We want to do things that fuels faith in God's mighty hands showing His mighty power. We want what breathes peace and created balance where the great physician is at our dinner table.
There are times when we let anger, strife, and bitterness rule over our hearts and because of this, we end up hurting our families.
Our Family Dear God and Dear Jesus prayer for family protection
Dear Lord, may our family live with the father as the ultimate source who always overcomes adversity and helps us find peace. May trouble fall far from them and they have a hope-filled morning as they feel the presence of their loving father.
Dear Lord, may the first commandment be their being of hope where they stand strong in their perfect example of Jesus for their lives and the father giving them good health today.
But family prayer is especially meaningful because it can help each of us connect with God as a family, and can also assist in communicating our love and appreciation for one another.
From bible prayer for family scriptures such as prayers verses for the family to family prayer verses scriptures, there are multiple options that can be used.
Additionally, scriptures to speak over your family or reading stories in the Bible that contain lessons related to how we should all live together in harmony and happiness is a great way to enhance your prayer time.
Praying for your family is an important way to honor and love them
It's an opportunity to come before God with sincere faith, trusting Him with the lives and futures of your loved ones.
And it doesn't have to be a long, intricate prayer - you can keep it simple and brief if that suits you better. Remember, He already knows what's on your heart - it's all about having an open dialogue with Him.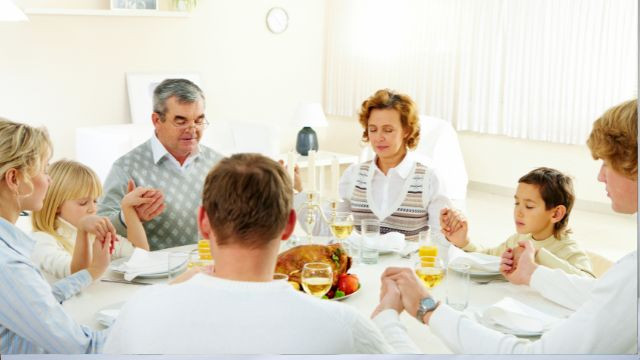 Our Blog Posts are made with a biblical basis and are combined with personal experience. Our coaching has led people to marriage restoration testimonies!!!!
Discover More
Set-Up A Free Consultation Here Stay connected with news and updates!
Join our mailing list to receive the latest news and updates from our team.
Don't worry, your information will not be shared.
We hate SPAM. We will never sell your information, for any reason.