Learn Great Bible Verses to Restore Your Marriage | Kingdom Blueprint
Jan 11, 2023
Discover the Power of Restoration Scriptures: Uncover God's Promise and Prayers for Marriage Renewal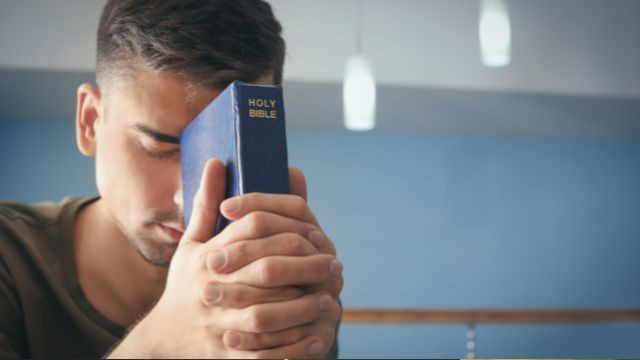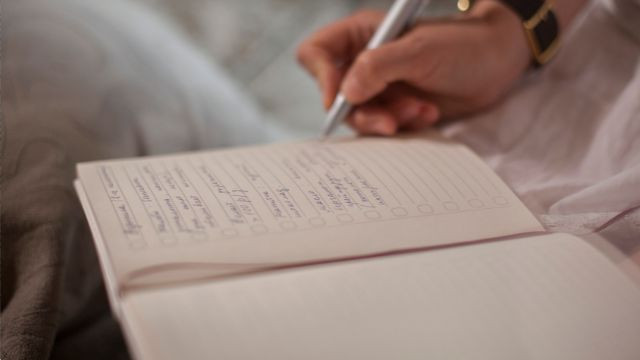 Are you or someone you know facing marital struggles? Do you feel like your marriage is slipping away and there's no hope of renewal?
We understand the hurt that comes with marital unrest, but God has given us a special source of comfort: restoration scriptures.
When we come together to seek the power of self-reflection, prayer, and biblical passage study, we can reconnect spiritually with our spouse or even on our own.
Through these scripture passages and prayers for marriage restoration, God will renew hope in what seemed lost.
This Is Why You Need Jesus christ to Heal your Broken marriage
The Bible has many verses that can help restore marriages and relationships. One of the most powerful tools for marriage restoration is prayer.
Praying to God can bring peace, healing, and understanding between a couple during times of difficulty.
The Bible is filled with prayers that couples can use to ask God to guide them in their marriage journey.
Another important step in restoring a marriage is to examine the underlying issues that led to the decline in relationship quality.
Can God fix a broken marriage?
It's important for each person involved in the marriage to look within themselves and identify ways they could improve as both an individual and as part of a couple.
Many Bible verses speak about how God wants us to live out our lives together faithfully and lovingly, such as Proverbs 5:18-19 which states:
"Let your fountain be blessed, and rejoice in the wife of your youth, a lovely deer, a graceful doe.
Let her breasts fill you at all times with delight; be intoxicated always in her love."
In addition, there are numerous Psalms dedicated to prayer for the restoration of marriages and relationships.
For example, Psalm 126:5-6 says "Those who sow in tears shall reap with shouts of joy!
Bible verses on repairing a marriage
The Bible provides us with guidelines for creating, protecting, and restoring marriages. We should never consider divorce an option.
Divorce can break families apart. How can I deal with an inequities situation? Before restoring e-marital relations we should accept forgiveness from ourselves.
Proverbs 28:26 (KJV)
Those who trust themselves in their hearts are foolish, but those whose actions they follow will be rescued if they follow.
Ephesians 4:32
Be kind, and tenderhearted and forgive each other just as Jesus gave you forgiveness. This scripture says to be kind to one another and forgive one another.
Our hearts have been beaten by people in our time, but our actions must be different from what our intuition tells them.
1 Corinthians 7:10
And I tell you to all of us that we must not be separated from our husbands.
Psalm 37:7
Rest in your Godly Father, and be patient with him. Do not fret because he will prosper because he brings wicked things into your life.
It means trusting God to do the right thing. Although it is a little hard initially we need patience.
He who goes out weeping to bear the seed for sowing shall come home with shouts of joy bringing his sheaves with him."
Loving another in scripture
Ephesians 4:2-3 says "Be devoted to one another in love honoring one another above yourselves; be kind and compassionate to one another, forgiving each other just as Christ has forgiven you."
This verse emphasizes the importance of forgiveness when it comes to restoring relationships.
As well as having patience with each other throughout any difficulties or hardships that may arise during this period of restoration.
God can fix a troubled marriage that is based on faith in Jesus Christ and married life is filled with such cases of peace.
This is a life where wives respect their husbands and husbands love their wives through faith.
Wives do not let a man separate the most important thing, which is their relationship with the Lord. Be tenderhearted forgive one another and a divorce is never an option.
Divorce is avoidable for those who want do not wish to be two but one flesh. Therefore god, wants men to leave his father and his mother to stay with their wife.
Through prayer, reflection on underlying issues within the relationship, and reading relevant Psalms or Bible verses specifically geared toward restoration, couples can take comfort in knowing there is hope for their marriage if they commit themselves fully to healing it together.
Discussing the Pain of Marital Unrest and the Hope of Restoration Through God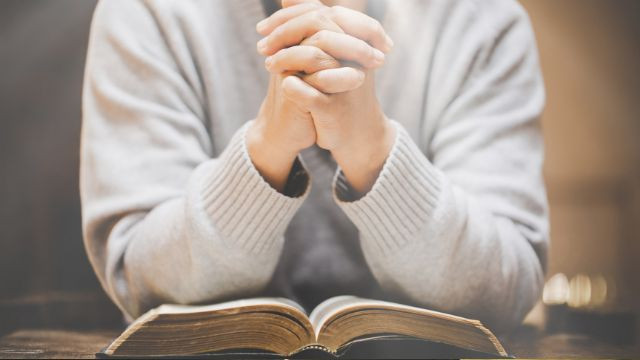 Marital unrest is a difficult situation to face in any relationship and can bring about feelings of pain, frustration, and guilt.
However, if couples are willing to seek out help and support from God, it can bring about hope for restoration.
Restoring marriage through the Word of God is a powerful way to realign your marriage with His will and purpose.
In Scripture, we are reminded that God desires us to have strong marriages – "Therefore a man shall leave his father and mother and be joined to his wife, and they shall become one flesh" (Genesis 2:24).
We also see examples of how Jesus modeled love for his disciples – loving them despite their flaws and failures (John 13:34-35).
This same love can be experienced in our struggles with marital unrest.
Through prayer and studying Scripture, couples can gain insight into what it means to truly forgive each other as well as understand the benefits that come with reconciliation.
Psalm 85:10 reminds us that "Mercy and truth have met together; righteousness and peace have kissed".
When couples work through the hurtful experiences they may have caused each other, they can experience more fulfilling relationships as God's love meets their need for mercy—the kind of love that doesn't keep score or demand retribution—but instead looks toward restoring brokenness with grace.
In addition to seeking out scriptural guidance from God to restore marital harmony, there are numerous prayers available that can be used either alone or together as a couple.
Prayers for marriage restoration ask God for wisdom in understanding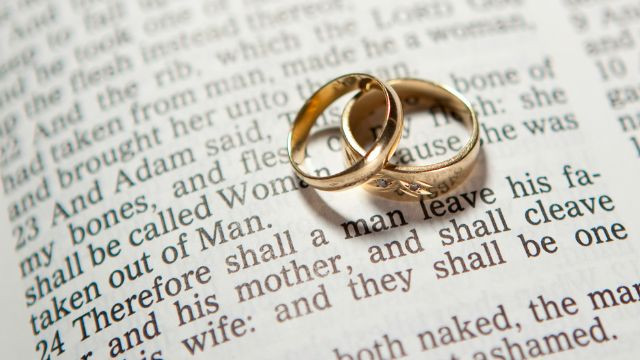 How best to deal with difficult issues at hand while also seeking His strength amidst times of weakness or turmoil (Ephesians 3:16-17).
Furthermore, bible verses about marriage restoration offer assistance in discovering how two people can come together again despite having gone through challenging times (1 Corinthians 13:4-7).
For couples struggling with marital unrest, understanding the power God has given us through His word gives us hope that all things are possible when we put our trust in Him (Philippians 4:13).
Exploring Restoration Scriptures: The Power of Self-Reflection, Prayer, and Biblical Passage Study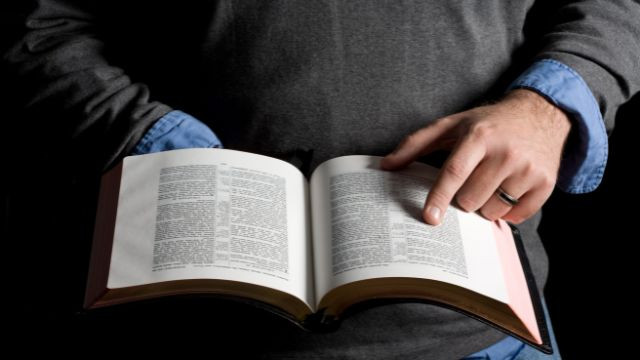 The Bible contains some incredibly powerful and inspiring verses when it comes to marriage restoration.
Any troubled marriage or broken marriage begins with the division of one flesh. We willingly divide "one flesh" and then ask "god fix this broken marriage".
Marriage reconciliation starts with a commitment to god's promises and the one God we serve has us work on everything from keeping a married woman from becoming a divorced woman.
Sometimes it is helping someone not commit adultery because it is sexually immoral to our lord god because what he has joined together in his eternal glory and let no man separate even in a troubled marriage.
Even a divorced woman commits adultery and should remain unmarried IN GENERAL, cases according to the word.
Marriage reconciliation where the marriage bed was defiled using their free will with their own bodies is not an act of noble character.
Sexual immorality is not God's plan even though Christ forgave and therefore the lord forgave us of a multitude of sins.
Bible passages offer great insight into the difficulties associated with restoring a marriage.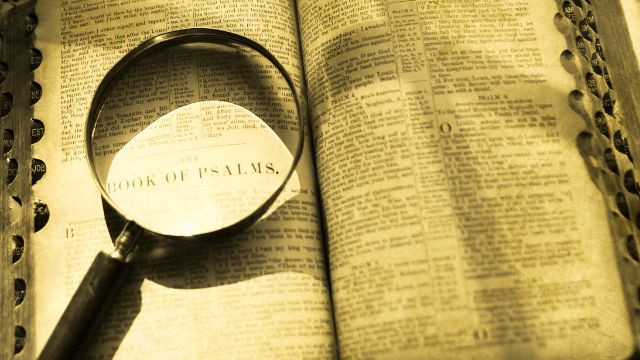 If a wife loves for a little while or the husband dies to his flesh when convenient, this can cause marriage problems.
The Lord God wants a couple to find hope and live their lives in an understanding way
Many passages offer guidance on how couples should communicate and interact during difficult times such as Proverbs 15:1 which says "A gentle answer turns away wrath, but a harsh word stirs up anger".
Other passages provide powerful reminders of how God loves us unconditionally and encourages us to love our spouse in the same way (Ephesians 5:25).
Many passages focus specifically on God and marriage restoration such as Malachi 2:16 which says "For I hate divorce, says the Lord".
When God brings a husband and wife together the husband needs to love her as the weaker vessel and never ask her to live life how the world lives.
The world will not forgive a person and especially a married father of godly offspring.
Finally, taking time for self-reflection is an important part of any marital repair effort.
Self-reflection offers individuals an opportunity to take responsibility for their role in the marriage as well as provide insight into what steps they need to take to improve their relationship.
Taking time out from everyday life to ponder over what has gone wrong and what can be done differently can create greater understanding between two people and ultimately help rebuild relationships that have become weakened or strained from external forces or personal actions/inactions within the marriage itself.
Discovering God's Love: How He Can Restore Any Melted Heart In Need Of Love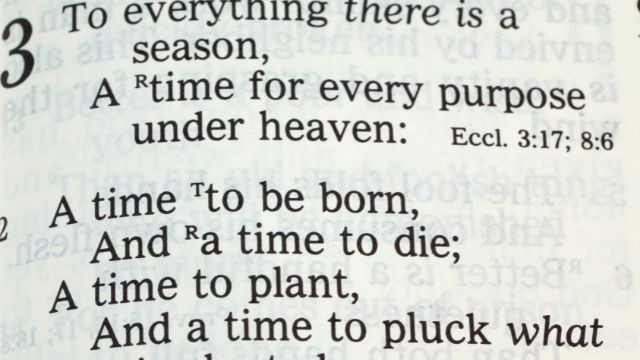 No matter the situation, God's love is always available to restore any heart that is in need.
While a difficult marriage can feel like an insurmountable problem, there are many ways to seek God's help and find His healing and restoration.
Through prayer, scripture, and intentional effort to reconnect with each other, couples can tap into the power of God's love to transform their marriage.
One effective way to draw closer to God and ask for His assistance in restoring a troubled marriage is through scripture
Reading Psalms of hope can be especially helpful in reminding us of God's presence even when we feel overwhelmed by our circumstances.
God's love poured out into any broken heart is capable of mending even the deepest wounds caused by hurtful words or actions from past mistakes.
As you seek God for guidance continued patience will be required each step along this journey but know that ultimately He will bring blessing out of any trial no matter how hard it may seem right now.
List and Explanation of Key Resources For Marriage Restoration: Bible Verses, Psalms, and Prayers with The Holy Spirit
Marriage restoration is a difficult and challenging journey that requires determination, faith, and trust in God. Bible verses provide insight and guidance into how God wants us to live our lives and treat each other within marriage.
Prayers for marriage restoration help to seek out God's will in the matter and seek divine intervention as one works towards strengthening their union with their spouse.
Bible verses such as Colossians 3:12-14 show us how important it is to forgive one another for past mistakes:
"Clothe yourselves with compassion, kindness, humility, gentleness, patience . . . And over all these virtues put on love, which binds them all together in perfect unity" (NIV).
This reminds us that even if we have made mistakes or hurt our partner in any way, forgiveness should be central to rebuilding a strong relationship.
Psalm 34:18 also encourages us with these words: "The Lord is close to the brokenhearted; he rescues those whose spirits are crushed" (NLT). This verse assures us that no matter how difficult the situation may seem at times, God is always there to provide support and comfort.
Prayers for marriage restoration can be incredibly powerful tools when working towards healing a relationship.
Praying regularly can help bring couples closer together spiritually as they draw near to God seeking his wisdom during this time of trial and tribulation.
Summarizing How to Rekindle a Marriage Through Scripture
When it comes to restoring and rekindling a marriage, turning to Scripture can be a powerful and meaningful way to help the couple reconnect.
Through the use of restoration scriptures, couples can learn how to pray for marriage restoration.
The Bible offers a wealth of comforting and encouraging bible verses to restore marriage with words that are both timeless and meaningful.
By using these bible verses about marriage restoration, couples can focus on bringing healing, grace, and forgiveness into their relationship.
Psalms for marriage restoration can be especially helpful as they provide an uplifting way for couples to come together in prayerful unity.
Regardless of the path chosen, taking steps toward restoration through Scripture
Through studying His words, unfathomable healing and restoration can take place. Bible verses on marriage restoration, Psalms for marriage restoration, and prayers for marriage are just some of the resources available that can help couples rebuild their relationships step-by-step.
As couples invest in each other by intentionally striving to reconnect even when resentment feels high and misunderstandings occur, they acknowledge the healing power of God's Word in their marriage.
Ultimately, the hope of restoring human relationships through God is attainable - no matter how broken our marital bonds may seem at times.
If you are hoping to find steps and resources to restore your relationship through God's word, then read more here.
Our Blog Posts are made with a biblical basis and are combined with personal experience. Our coaching has led people to marriage restoration testimonies!!!!
Discover More
Stay connected with news and updates!
Join our mailing list to receive the latest news and updates from our team.
Don't worry, your information will not be shared.
We hate SPAM. We will never sell your information, for any reason.