Discover The Benefits of Marriage Support Groups | Kingdom Blueprint
Jun 08, 2023
Different Relationship Support Groups | Kingdom Blueprint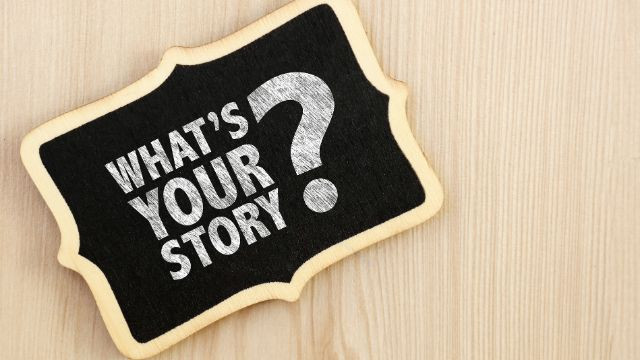 Are you or your partner feeling overwhelmed, stressed, and exhausted in the current state of your relationship? If so, it may be time to look into different types of relationship support groups which can provide valuable resources and assistance.
Thankfully there is no need to feel alone because there are many unique group sessions available for couples experiencing difficulty.
Whether you want an online platform or an in-person community, help is out there that will offer insight into how to build a stronger foundation for your marriage. Kingdom Blueprint is here to shed some light on the various kinds of marriage support groups available – from those focused on happily married partners and children as well as unhappy married couples who are seeking guidance during troubled times.
Introducing Relationship Support Groups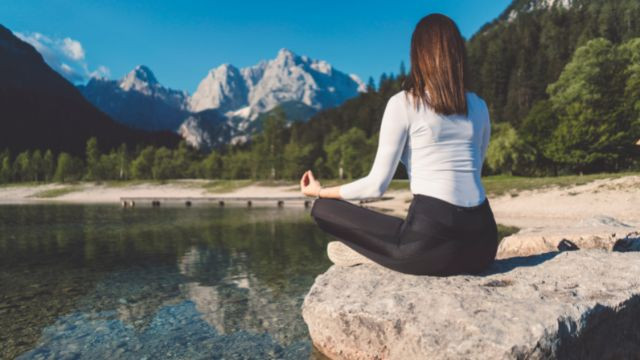 Going through a divorce can feel like a lonely and isolating experience, but you don't have to go through it alone. Introducing relationship support groups, where individuals who are going through similar challenges can come together to share their experiences, find encouragement, and build new friendships.
Whether you're looking for an online divorce support group or groups or support groups for divorcees near you, these groups offer a safe and supportive environment where you can connect with others who understand what you're going through.
By joining a support group, you'll learn coping strategies, gain a sense of belonging, and find emotional healing during this difficult time. Don't suffer in silence; seek the help you need and deserve.
Exploring Unhappily Married Couples Support Groups
Specific Relationship Prayer: Talk To God About My Relationships
Marriage is complex and challenging, and sometimes it doesn't work out as intended. When couples are unhappy in their marriage, seeking support can be crucial. One option is to explore unhappily married couples support groups.
These groups offer a safe space for women to share experiences and feelings, and to find support from others who are going through similar struggles. While divorce groups near me can be geographically limited, online divorce support groups provide accessibility and convenience. Whether in-person or virtual, being part of a supportive community can be a source of strength in a difficult time.
Taking a Look at Troubled Marriage Support Groups Near Me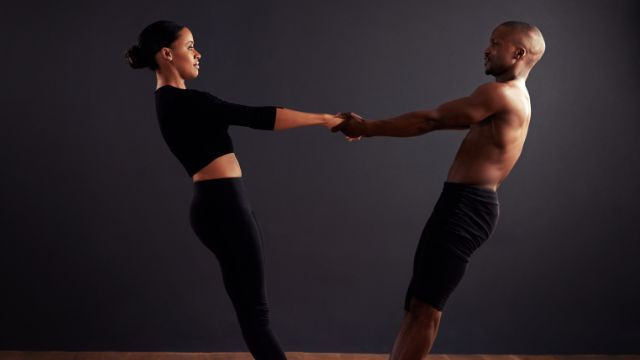 If you're going through a rough patch in your marriage, you're not alone. Sometimes, it helps to talk to others who have been in similar situations. That's where troubled marriage support groups come in. These groups provide a safe and supportive environment for individuals going through relationship difficulties.
Not only are there support groups for those considering or going through a divorce, but also for those experiencing troubles later in life, such as divorce after 50. Finding a local support group can help you connect with others who understand your struggles and offer advice or simply lend an ear. It's a step towards healing and finding a better path forward.
Struggling with divorce can be a challenging and emotional process
Thankfully, there are resources available for those who need additional support during this tough time. One option to consider is joining a divorce support group. These groups offer emotional support, a safe space to open up about your feelings, and the opportunity to connect with others who are going through similar experiences.
Many divorce support groups are led by mental health professionals and offer counseling and family therapy to their members. Additionally, some other support groups are specifically tailored toward men's divorced or single parents, while others may focus on parenting issues or self-esteem. Nowadays, it's easier than ever to find these groups - with online support groups and divorce support group meetings at community centers.
If you're still unsure where to find relationship support groups near you, you can also seek out professional help at a law firm or with a mental health professional who can guide you toward the resources you need.
Online support groups for marriage problems are also a good option, allowing you to connect with other members and create posts from the comfort of your own home. If you're looking for a place to find support during your divorce process, don't hesitate to seek out the many resources and support group members that are available to you.
Examining Online Marriage Support Groups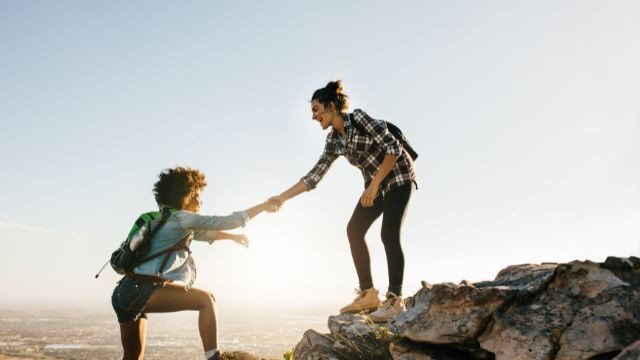 Relationships can be difficult, and when two people decide to get divorced, the sudden changes can take a toll on their emotional and mental health. But don't despair. There are divorce support groups and online support groups for marriage problems available to help you through this tough time.
These groups offer emotional support, a safe space to talk about your feelings and experiences, and professional help from mental health professionals, family therapists, and even law firms.
No matter what your concerns or marital problems are, the other group members will be there to offer support and advice. Many also provide resources for child support, parenting issues, and men's divorce.
So whether you prefer in-person support group meetings at community centers or online divorce support groups, you can find the support you need to navigate the divorce process and build up your self-esteem.
Marriage is not always a bed of roses. In fact, some unions can be challenging and frustrating, leaving couples feeling unhappy and alone. This is where online marriage support groups come in. These virtual communities serve as a safe space where couples can share their struggles, receive comfort, and get advice from others who understand what they're going through.
What's great about these online support group groups is that you can join them from anywhere, at any time. With just a few clicks of a button, you can connect with like-minded people who are experiencing the same issues as you.
So if you're searching for troubled marriage support groups near me, why not try exploring your options online? It could be the first step towards saving your marriage.
Unlocking the Benefits of Attending a Relationship Support Group
In today's fast-paced world, relationships, and marriages are challenging and often need support. Attending a marriage or relationship support group can be incredibly beneficial, both for singles and couples. If you're looking for support, there are many online marriage support groups and relationship support groups near you. These groups provide a safe space for individuals to share their experiences and learn from others.
It's important to realize that relationships take work, and joining a support group can be a great way to find and unlock the benefits of maintaining a happy and healthy bond with your partner. You can gain new insights, learn from the experiences of others, and even form new friendships or connections that can strengthen your relationship. So why not take the step and explore the vast array of benefits that attending a relationship support group can offer?
Discovering the Value of Investing in Your Relationship Through Support Groups
In today's fast-paced world, finding time to prioritize your relationship can seem like a daunting task. However, investing in your bond with your spouse or partner is crucial for a long-lasting, fulfilling union. One way to do this is through support groups, specifically online support groups for marriage problems or freerelationship support groups.
These groups provide a safe place where couples can connect with others going through similar struggles and gain valuable insights into how to navigate difficult situations. Online groups are not the same as marriage counseling or family therapy, it is a good place for single parents to find healing or the group can help with marital problems.
Life has many options one of them being divorce and life or other challenges that face women, members that deal with those same challenges in their marriages or life should talk to their spouse about support groups. The family should talk and discuss things that many couples with a family are interested in treatment for example, a separation in a family that is talking can be a sign of helpful benefit for a family.
Other men participate during group without using their real name or age and find that helpful as well. The anxiety that talking can bring can be less helpful to the anxiety that the children feel from not communicating about the obvious problem.
A sign that answers are coming cannot be given through a website for the children they are interested in honest communication. Children could care less about the emotional problems parents are having they care about being honest and talking to them.
Investing in your relationship through these helpful support groups shows your commitment to your partner and can ultimately lead to a stronger, healthier relationship. So why not take the first step in investing in your partnership and join a support group today?
Best for Legal Advice: Men's Divorce
How did you get into separating from a partner? What are the pro and cons advantages? The site Men's Divorce is created by an experienced divorce lawyer. It covers various topics. Resources available.
The interface can be difficult to navigate. This website also contains downloadable divorce survival guides to help with child support. The site also has an online discussion forum on divorce-related topics.
What happens at a divorce support group meeting?
The group is primarily led by a guest, a therapist. In addition, there may be as many as 50 visitors to the event. Confidential information is very important for Divorce Support Organizations.
You will also be prohibited from sharing your experience with others if you feel unsafe. If you think that joining divorce support groups should be considered, please learn about them first to get notified about their privacy rules.
Peer-to-peer support group for those managing the joys and challenges of marriage and raising a family
Marital relationships are often very difficult and frustrating. There's much work involved for the best life you can have. In fact, the more people we know, the better a relationship will grow. Make new friendships. Share life experiences. We also support married family members. Many find marriage therapy helpful and can help with other types of problems as well. Marriage families.
Why Join a Sexless Marriage Support Group?
Statistics indicate that marriage complaints have been the most searched and cited 'sexist' marriage complaints. Those search results were 8 times more common when compared with search engines searching for unhappy marriages or love. The number of sexless relationships is high. Sexuality in marriage varies. Even though couples have gotten into sex more often than they expected, they have not remarried. This doesn't mean a marriage failure.
What Is an Online divorce support group?
Online dating support forums provide individuals seeking advice on divorce and separation. This divorce support group may need supervision from mental health workers. Some are merely spaces to share experiences with those struggling with divorce. Any mental health expert in any forum will be included in these discussions if the group aims to help those dealing with such issues online.
To conclude, relationship support groups can provide an invaluable resource for couples dealing with common issues. Whether you're looking for marriage counseling and support near you, online, or both; these groups are a great way to gain insight and build resources to help your relationship grow.
With the help of professionals, peers, and the guidance of experienced marriage counselors; you'll find yourself equipped with the know-how needed to unlock a brighter future. Unhappily married couples can also benefit from these groups by understanding that it is possible to work out their differences when they open up and explore constructive solutions together.
Troubled marriage support groups can even be found near those who seek them – aiding them in reconnecting as a couple in order to move past dissatisfaction. The key takeaway is that no matter what difficulties may arise between spouses, there is hope in attending support groups to find lasting success in any marriage.
We encourage all couples – regardless of relationship status – to invest in themselves by connecting with available support structures within their area or online. Unlocking the potential of your relationship begins with embracing the beginnings of your journey and unlocking the lessons that follow thereafter.
Resources For Marriage Support Groups:
Dealing with depression during marriage requires open communication, empathy, and professional support. It's crucial for both partners to create a safe space where feelings can be openly discussed without judgment. Practicing active listening and showing genuine concern can help the depressed partner feel understood and supported. Encouraging them to seek therapy or counseling, either individually or as a couple, can provide effective tools for managing depression. Additionally, maintaining a healthy routine that includes regular exercise, balanced nutrition, and sufficient sleep can positively impact mood. Remember, facing depression together as a team, while seeking professional guidance, can strengthen the bond between partners and contribute to the overall well-being of the marriage.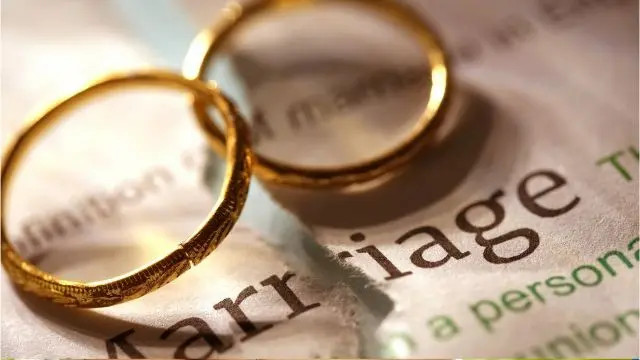 Our Blog Posts are made with a biblical basis and are combined with personal experience. Our coaching has led people to marriage restoration testimonies!!!!
Discover More
Set-Up A Free Consultation Here Stay connected with news and updates!
Join our mailing list to receive the latest news and updates from our team.
Don't worry, your information will not be shared.
We hate SPAM. We will never sell your information, for any reason.