Using A Prayer For The Self-Confidence To Be You | Kingdom Blueprint
Feb 22, 2023
Using A Prayer For The Self-Confidence To Be You | Kingdom Blueprint
Improve Your Self-Confidence Here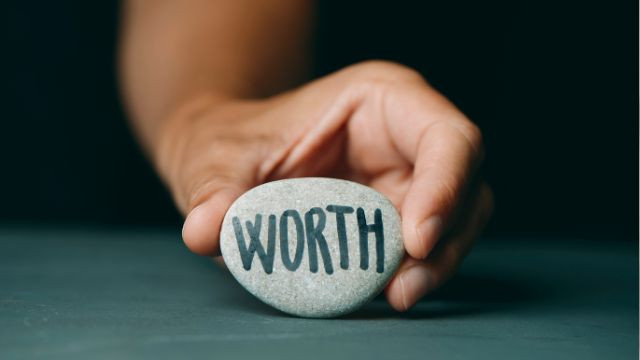 Are you searching for a little confidence? A prayer for self-confidence may be just what you need! Join me as we explore how building our confidence can impact every area of our lives.
Whether we are seeking guidance in our career, wanting to improve personal relationships, or becoming more financially stable; increasing our confidence is a step in the right direction. Let's look at how God wants us to view ourselves and prayerfully seek His wisdom on this topic.
Prayers to Our Dear Lord Jesus Christ To Heal Insecurities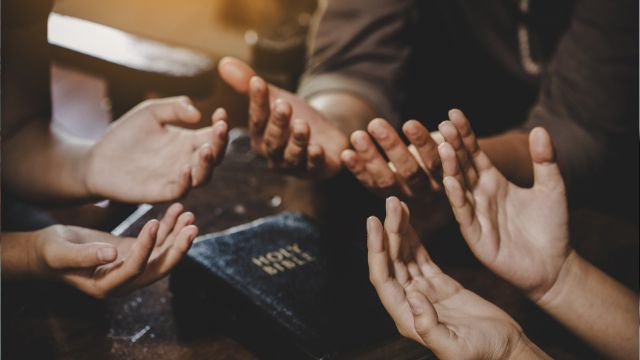 I have always felt a bit uneasy in my teen years. When I was married my body looked insignificant. Insecurity happens everywhere.
My biggest antidote to anxiety has been to focus on my prayer life. I hope these articles help you to be confident in praying for peace in your life.
I come before you today with a heart full of insecurities. I know that You have created me to be exactly who I am meant to be and yet there are times when my self-confidence wavers and I feel unworthy of Your love.
Help me to remember that the only approval I need is from You and that You accept me just as I am. Lord, forgive me for allowing myself to focus on the negative aspects of life rather than all the blessings You have given me.
Help me to lift up my eyes and see the unique gifts within myself -the special talents, abilities, and traits that make me strong in You.
Fill my mind with thoughts of gratitude for these gifts and help me to not doubt my own capabilities. Give me the courage to take on new challenges and the strength to be comfortable in my own skin.
Lord, I ask that You fill me with Your love so I can pass it on to others. Teach me how to accept compliments and be humble in receiving them.
Help me to guard my heart against feelings of worthlessness and inferiority and instead recognize them as lies from the enemy.
Give me a spirit of confidence and assurance in all that I do, according to Your will for my life. In Jesus' Name, Amen.
Thank you, Lord, for your precious promises and grace that allow us the freedom of being ourselves without fear or shame -the unencumbered ability to seek Your face through prayer.
Different Prayers for confidence and courage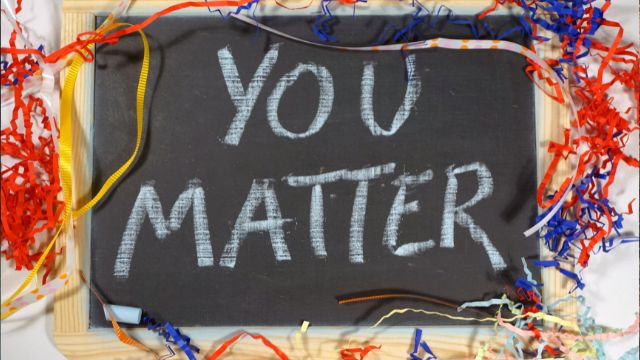 Dear Heavenly Father,
O God of peace, who hast taught us that in returning and rest we shall be saved, in quietness and confidence shall be our strength: By the might of thy Spirit lift us, we pray thee, to thy presence, where we may be still and know that thou art God; through Jesus Christ our Lord.
You know the secrets that lurk inside me. You can understand what I think, or what I'm thinking. I know when it's hard to feel encouraged. Oh God, please pray with us today!
Please help me overcome the challenges and temptations. Joshua 1:19 "Why don't people tell me to be brave? Keep trembling and be dismayed. Philippians 2:13: All the good is in Him.
In Jesus' Mighty Name, Amen.
Praying for Strength from Jesus Christ
Oh Christ Jesus I ask in your name that the father God Bless me with strength beyond my years. Sometimes I think I have no capacity to overcome my opponent when they attack me daily. Remove my false sense of strength lord and give me strength to remain humble, and self-confident, and give me a fragile righteousness that only you can provide.
Help me to be confident in myself as well as in I am in You. Proverbs 2:4-7. Keep faith in the LORD and never trust in anyone else. Recognize His presence, and he will guide you along your way.
In Jesus' Name, Amen.
Praying for Confidence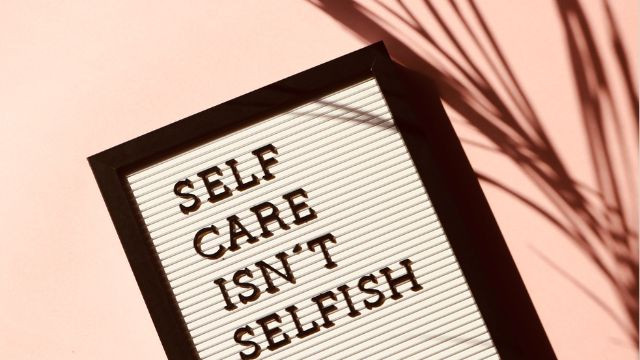 God, I come to you in search of confidence. Give me the courage to face my fears and doubts. Help me to believe that I can do anything through your strength. Remind me that even when I feel weak, your love will never fail me.
Psalm 27:1 The Lord is my light and salvation; whom shall I fear? 2 Corinthians 5:7 For we walk by faith, not by sight. Amen.
Almighty God, thank you for always being present in my life. Please help me to find clarity in uncertain situations.
Give me a clear direction in times of confusion so that I may confidently move forward without fear or hesitation. Show me the right path and fill me with the courage to take it.
Heavenly Father, thank you for your never-ending protection and care for me. Please give me the strength to face the difficult times ahead of me so that I may be confident.
Help me to trust in You during these challenging moments and know that Your love will protect me from any harm or danger.
Psalm 91:4 He shall cover you with his feathers, and under his wings, you shall take refuge; his faithfulness is a shield and buckler. In Jesus' Name, I pray, Amen.
God, I come before you in search of joy. Please give me the faith to trust that your love will bring me joy even when life is difficult. Fill my heart with courage and strength so that I may be confident in who I am and what's important to me.
Remind me to stay focused on You during these times of hardship, knowing that You are always there with open arms ready to offer comfort and guidance. In Jesus' Name, I pray, Amen.
Prayer for confidence and the courage to trust god
When we face our challenges, sometimes courage is needed. Praying for courage to achieve a high career is an important step towards the plan God has for you.
Praise God. I love you, I'm your own, I love you! Your love for me makes sense if all around me seems confused. I trust you and I can tell you what you've said. I feel good about myself.
God's word tells me that you give me self-worth and my mother's womb was blessed by you God.
God, I thank you for your grace and pray that you continue to give me grace and I no longer seek wavering opinions and keep my worth solely in your holy name.
Please God hear my faithful prayers for confidence as I hold tightly to the holy spirit and stand to praise your glory.
In Jesus' Name, I pray, Amen.
Prayer For Confidence In God and Our Dear lord jesus christ
God thanks. Your faithfulness always lasts. You never give up. You're enduring. Thank You for the power of the prayer; and that despite the doubt, You still heard our prayer.
Lord, I admit I'm often doubtful. Sometimes it's hard for me to determine whether my prayers have any effectiveness. Lord, please strengthen me in this regard.
Help me know you are always here and will never leave or forsake you. Please keep me safe. The Sweet Holy Spirit who has been given to us to be our Helper, Guide and Comforter guides my life and helps inspire others with the truth about God's work.
Prayers For Confidence and Courage To Live The Christian Life
I thank You for bringing me into Yourself through Jesus's sacrifice. I can now be called just because he sacrificed me. We call all believers to be disciples of all countries.
You are asking for courage in sharing your truth with the people around you, online and in person. Please be my light wherever I go Lord. Please give me a light. Don't let us cower and declare your name on a hill.
Prayers for confidence and strength
Prayer and strength are synonymous with many things. Often people fear something and know that God is with them and that we have to be able to push our bodies to move. I think this prayer is helpful! Tell me the Lord of the heavens.
Keep me hidden from my safety. I'm seeking your courage to follow your path. Lord, it is difficult for a man who knows nothing but what is ahead of him. I trust you and walk with your strength as my guide.
Prayer For Self Confidence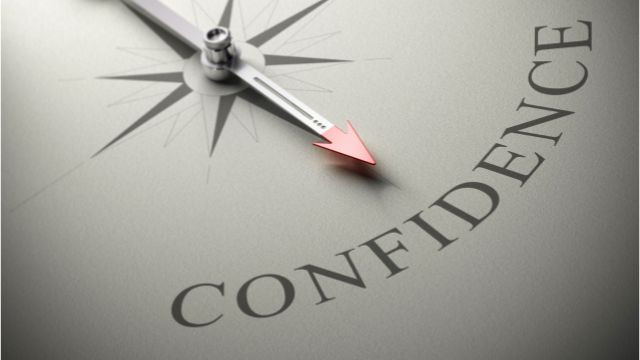 Improve Your Self-Confidence Here
You created my inner being and you weaved my body into your own. Thank You because you are fearless & beautifully created - your work is amazing.
I'm sorry if I feel frustrated that I can never finish your assignment and become whoever you want to become. Tell me the best way to think about yourself in sober judgment; I believe what is your message to me.
God is always listening to our individual prayers and prayers as a group. Confidence in the father to bless us on Earth and in heaven comes from what lives in each soul.
Confidence in a word from a Godly friend or knowing that because of His mercy we are going to heaven means that we cannot be afraid of what is coming in this world.
The serenity prayer is meant to let us know that some things we cannot control in this world and not to be afraid of the aspects of this world. The power of God and His great love is how we can have success in prayer for anything that we may desire.
A prayer to forgive or a prayer for confidence can be granted by God and His unfathomable power.
Conclusion:
We can trust in God's power of prayer to bring us strength and confidence. We should rely on the serenity prayer to remind us that some things are out of our control and that we should not be afraid of this world. Let us seek out a word from a Godly friend or understanding of the mercy of the Lord for our assurance in His power to bless us on Earth and in Heaven. May we be reminded of God's great love for us, and that we can have success in prayer for anything that we may desire. Amen!
Our Blog Posts are made with a biblical basis and are combined with personal experience. Our coaching has led people to marriage restoration testimonies!!!!
Discover More
Set-Up A Free Consultation Here Stay connected with news and updates!
Join our mailing list to receive the latest news and updates from our team.
Don't worry, your information will not be shared.
We hate SPAM. We will never sell your information, for any reason.