When and How To Begin A Prayer For Everything | Kingdom Blueprint
Feb 08, 2023
When And How To Begin A Prayer For Everything | Kingdom Blueprint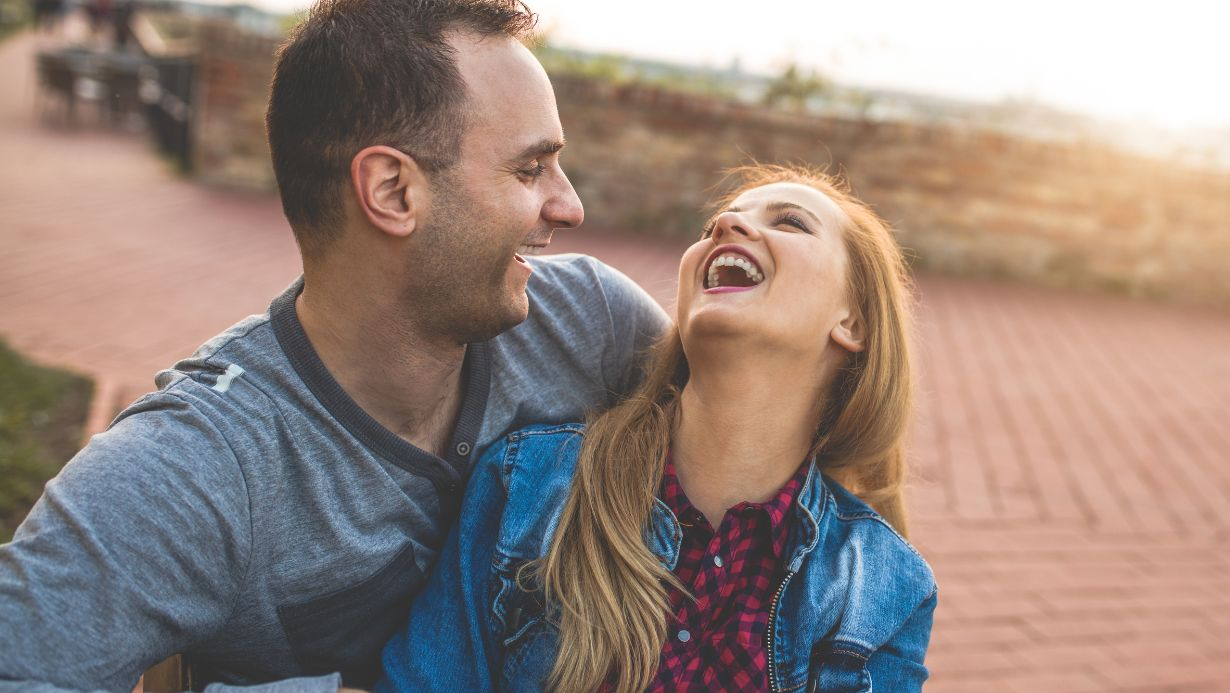 Learn How To Regain The Spark Alive
Prayer is an incredibly important part of the Christian life. It is a way to communicate with God and ask for His help in every area of our lives. But sometimes it can be difficult to know when to start praying for everything.
In this blog post, we will look at some signs that it might be time to begin a prayer for what's happening in your life. We hope that this will help you to know when to turn to God in prayer and how He can help you through any situation.
When you feel like you can't handle something on your own
It's natural to feel like you can't handle something on your own, but it's important to remember that no matter how hopeless or impossible your situation may feel, you are never alone and prayer holds a special kind of power in healing and restoring relationships.
When you and your spouse are growing or drifting apart, it can be a very daunting and difficult time. In these moments, seeking guidance is essential to navigating the questions that arise. Prayers for everything can be profoundly helpful, whether when things seem to be still intact or when everything feels like it's falling apart.
We often forget to pause for prayer when life offers its challenges, but every situation deserves an opportunity for spiritual growth, and requesting divine wisdom can help us obtain the answers we need. Offering prayers of peace and comfort can bring clarity to our path and give us the inner strength to face those tough times with courage.
Learn How To Regain The Spark Alive
When everything seems to be falling apart, the comfort of prayer offers us a sense of solace and resilience. When my husband and I started having difficulties and seemingly growing apart, prayer was an essential tool for me. It kept me grounded when things felt like they were crumbling around me.
When you're feeling lost and don't know where to turn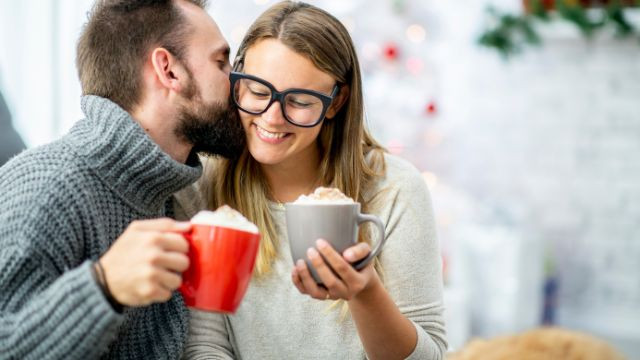 Develop Your Prayer Life Here
When my husband and I have grown apart and nothing seems to be going right, it often feels like we're drifting further away from each other every day. Are we really growing apart? It is hard to tell, but one thing I know for sure is that when everything's falling apart and I don't see my way out, prayer can offer hope.
Prayer can help me come to terms with my feelings and give me clarity on what the next steps are, even if it means my husband and I are eventually drifting apart.
When I'm feeling lost and don't know where to turn, prayer gives me strength: it reminds me that my faith is not just something to cling onto in times of need, but a comforting presence that always holds my hand no matter what troubles I face.
Whenever you need it - there's no wrong time to pray
Sometimes, when things start to feel overwhelming or you feel like things have started to drift apart between you and your partner, it can be a challenge to stay grounded. However, it's important to remember that there is no wrong time to pray.
Whether it's for direction, strength when faced with adversity, or simply wishing for the best for your loved ones – prayers for everything is a powerful tool for solace. My husband and I are growing apart? Pray. My husband and I are drifting apart? Pray.
When everything's falling apart? Pray. Through prayer, we can always find the hope we need and trust that our circumstances will turn out okay in the end.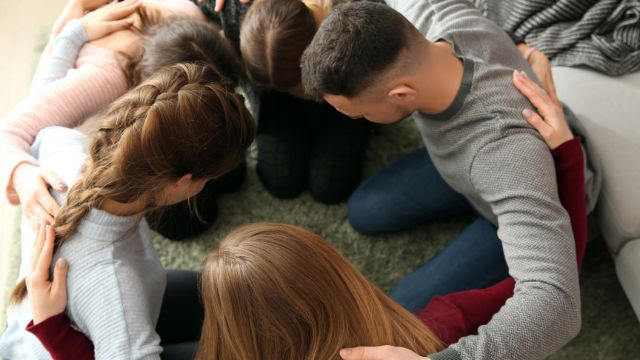 Develop Your Prayer Life Here
Prayer is a powerful tool, and although it might not seem like it has the power to mend a broken heart or give an answer to the most difficult questions, thousands of people every day find comfort in prayer.
My husband and I felt that same comfort after drifting apart and discovering we could both take the time to be aware of each other through prayer. Prayer gives us another perspective that can emerge from these downtimes.
Different Signs you are drifting apart from your spouse and feel disconnected
You may have drifted away from your husband or girlfriend. This is a list of some indicators of separation from the spouse.
Starting an emotional connection or spending time with each other feels like a job. Even if Physical intimacy is a burden, your partner's feelings are not a priority as the evidence suggests.
When you try to stay emotionally connected it is obvious that you are drifting apart from your partner because even being on the same page about your true feelings is hard.
Date nights to stay connected are an essential component of a long-term relationship and happy marriage that does not stay in the honeymoon phase, all that is not happening though beginning with the date nights.
Consequently, there is no marriage work on the relationship to feel connected the more effort you put into the relationship to avoid drifting or growing apart from your partner the more difficult conversations with your partner about the relationship are not happening.
Other aspects that make your spouse feel like you are not growing apart and the sense that you want to take the first step
Learn How To Regain The Spark Alive
Our best approach in marriage restoration is to value the relationship with your partner through love notes and give them in person. This is a mutual act in a marriage that shows that your interests still align, you are married still, and have a passion to face conflict with them.
You send them a note in person showing: " I want to be married, I am putting you first in my commitment to our relationship.
I understand the emotional intimacy and the physical intimacy that is involved. This note is a sign that I want to be your life partner in this relationship."
So to get the relationship between one partner that is talking about the need to spend time with the other partner that feels they are growing apart is to introduce emotional connection in person.
The point of a family or marriage is to notice your spouse and the signs of new struggles that come. So the point of a love note exchange is to divulge the fun things about your spouse to feel closer in the relationship.
We encourage holding hands during this process to feel the connection many couples lose as interests change.
Eye contact with your partner while you give a handwritten note about your relationship can improve your marriage. Your partner must feel like both partners are invested in this process. Focus on the exchange more than friends because this is a marriage and do not be focused on coming in first place in this example of marriage.
Start conversations as a partner that is interested
Be the type of partner that does not need a sign from the Lord to communicate. Speak like you are giving them a sign like in the moment they are your only priority.
Building a strong relationship in marriage is one of the many amazing things that you can do together. Praying together is a great way to create emotional and spiritual bonds with your partner.
When we talk to God, we connect on deep levels, allowing us to bring our hearts closer. To help you pray for your marriage, think of something specific that you'd like to ask of God, seeking guidance or a solution, and express your gratitude for all the blessings. Hold hands when you pray, reminding each other of the importance of keeping your marriage strong.
Seek Professional Help or Be A Willing Partner
Your marriage partner needs to know that when things get hard, you are willing to dig in. No one wanted a marriage with a partner they have to drag through problems.
Visualize a healthy connection between both of you within your mind's eye so it can extend outside into reality. You and your partner will feel loved and supported by the divine grace, reigniting passion for each other and strengthening the bond between you two.
Treat your relationship like its brand new
Maintaining a great relationship with your partner takes effort, but it is worth the work. A great way to bring you and your partner even closer together is to pray for your marriage and grow together spiritually.
Making prayer an integral part of your marriage can help to keep both of you accountable, humble, and focused on each other.
Praying for your marriage can also improve communication and strengthen the spiritual bond between the two of you. As James 1:5 states, "If any of you lacks wisdom, let him ask God who gives generously without reproach, and it will be given him."
Praying together not only encourages intimacy in marriage but helps increase trust as well as understanding that no matter what love throws at you, God's grace will always be there.
Do not play the blame game to stop drifting apart in a relationship
You could easily blame the other person for that tense relationship. It seems that you can easily get into the mindset that "You do work too much" Many people use blame-shifting when they can't figure out why it happened. Change you.
Let us talk about solutions rather than blamed each other. No one has a right to find the cause of the drift. You're together and working together to escape this rut. Also, be in this together, and not against one another.
Spending Time Together: Not Quantity, Spending quality time
Studies suggest couples spending longer time together are happier and less stressed.
2. Working families sometimes have trouble coordinating schedules to find time for themselves while doing work and family commitments.
3. Sharing time with others can be difficult though.
Study results show that both institutions require considerable dedication and are extremely demanding and time-intensive.
It takes individuals to decide where to spend their time which may lead to the relationship being shortchanged to make time with children and the work of other people.
Bring back the spark alive to spend time presently in your relationship
Learn How To Regain The Spark Alive
Not everything you have done is appreciated, and it'll show that you have put in some effort. If you also have someone wanting to come back to you, they will appreciate this work.
To avoid being separated from relationships you have to remember what brought us together. This opens the door for discussions about how things went wrong.
The simple things we do to grow together every day
Children add stress and time as living can be busy and demanding. If your kids need your time, it can be hard to feel like a roommate. Make sure that stress is not drifting into the middle of your marriage and that your relationship is not growing because of stress.
So we purpose in spending 30 minutes each day talking about our lives. We talk about everything we like to discuss after the girl goes to sleep.
Our Blog Posts are made with a biblical basis and are combined with personal experience. Our coaching has led people to marriage restoration testimonies!!!!
Discover More
Set-Up A Free Consultation Here Stay connected with news and updates!
Join our mailing list to receive the latest news and updates from our team.
Don't worry, your information will not be shared.
We hate SPAM. We will never sell your information, for any reason.