Believing in Prayer For Mom's Healing | Kingdom Blueprint
Feb 14, 2023
Believing in Prayer For Mom's Healing | Kingdom Blueprint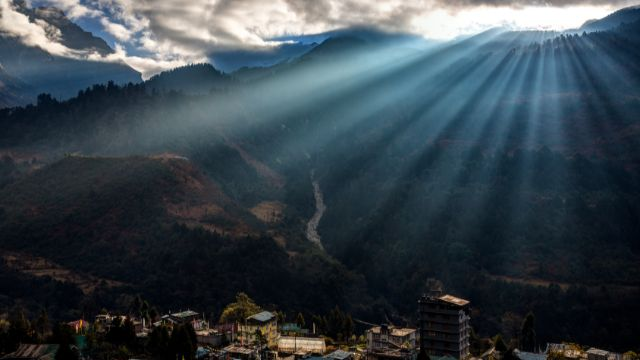 If you are currently believing in prayer for your mom's health, know that you are not alone. There are many other daughters and sons out there doing the same thing.
Join us in this post as we explore some of the stories and testimonies of those who have seen firsthand how effective prayer can be for our sick mothers.
So whether you're praying for your mom's complete recovery or just strength to get through each day, let us encourage you with the hope that comes from a God who hears and answers prayers!
Prayer For Sick Mother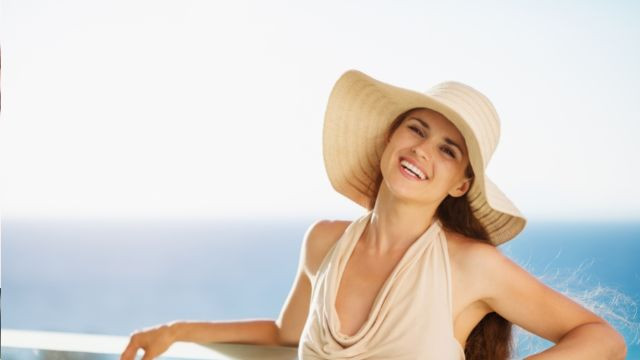 It's not easy to watch someone suffer, especially if you're a mother. Whether your mother is a sick mom or a healthy mom, she is the heart of the home. A sick mom needs God's physical healing, compassionate love, and a sick mom needs prayer.
Dear Lord, you are a Gracious God as our heavenly father and we need the presence of the Precious Holy Spirit,
I want to see my healing energy released from my mother's life! You're very good doctors. There's no disease you could not cure yourself. We are grounded in the truth that He has healed us.
We are praying for a speedy recovery for our beloved sick mother, asking God to grant His healing power and grace as we pray for her physical, mental, and spiritual health. We pray that the precious Holy Spirit of Jesus Christ would flood her with peace and strength amidst such a dire state of illness.
We pray that God would grant her fruitful relaxation despite such a toll it has taken on her body, soothing away all the aches and pain. My prayer for my sick mother is physical healing Jehovah Rapha, God bless her with the restoration of divine health.
We know You can make stupendous use of just a temporary cold to bring about a full recovery. We ask for mercy in this time of need, trusting in You as the great physician who can bring about miraculous divine intervention.
Our prayer warrior cries out day and night – Lord Jesus, help us take back control over our own lives by restoring our beloved mother's health so she can continue to live our days in joy and peace. In Jesus' Name, we pray, Amen!
Prayer for Moms Healing: Deteriorating Mental Health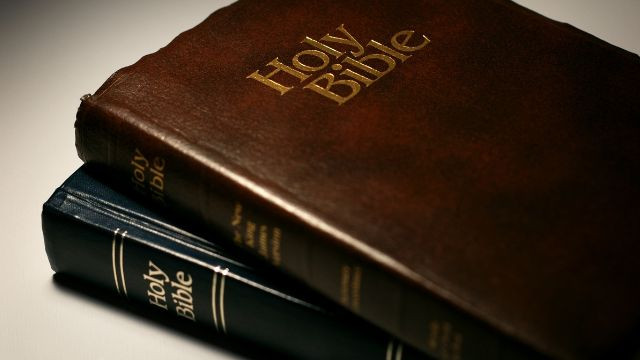 Praise the Holy Spirit for your holy presence in my mother's scary situation. The Holy Spirit knows that her health has deteriorated recently. It is a miracle that you'll give this girl full health. I've been reassured by how strong your power is than any of us.
Neither do we want our mother's minds to leave us. Please give me some peace and let us know the new reality of this woman's mind. I pray that you would replenish her health, Jesus. When my father became stricken with loneliness, he suddenly felt the need to intervene divinely. We say and we pray Amen.
He started fervently praying that his wife, my sick mother, would be miraculously cured of her illness so she could fully regain her mental fitness. He even called on the majestic and loving name of God for His healing touch.
Every night, we drank deeply from the holy name and its power seemed to give us strength and unity. We release more healing prayers and pray that you would heal her, in your son Jesus Mighty Name. Please Restore unity and keep her children united as they are in agreement to pray for their sick mother.
In Your son's name, we pray Amen.
The Healing Power of The Holy Spirit to A Sick Mom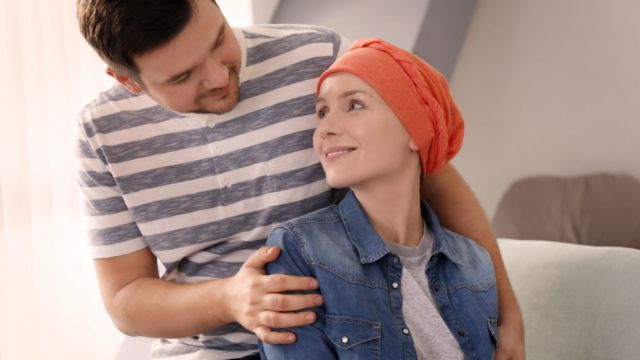 Instead of wasting time watching TV or shying away in our own corners, we formed a sweet fellowship while waiting to see what miracle was to unfold next.
Surprisingly enough, within the next few weeks, my mother showed amazing progress as many of her friends began to notice how quickly she had healed.
Fearful thoughts had loomed over my mother's mind but her restorative prayer was answered as her good health was restored!
As I finished saying "Amen" after the prayer for a sick person was completed, our joy knew no bounds when my mom finally settled into relaxation with a slight cold that she could easily get rid of on its own through restorative processes.
We praised God for hearing our prayer and shielding us from vast numbers of sickness makers! To live life again without fear or worry, it took only one healing request - which was infinitely blessed by God's comforting spirit - to pull Mom back together today!
Get Well Soon Prayer For A Mother
Dear Lord Jesus, we come before you a daughter praying for her mother's healing.
We surrender our beloved mother to your heavenly father and ask for divine grace and mercy as she faces such a dire state of physical health. Knowing that you are a great physician, we pray that you would intervene in her life and restore her with your healing power.
Scripture tells us your power is released through the precious Holy Spirit and through prayer we request that spirit take away all the pain and suffering associated with this illness. Let mental health come in the presence of the holy spirit just as physical healing comes in Jehovah Rapha's name.
Let her feel restored, and relaxed and have fruitful and peaceful relaxation time so that she can have a speedy recovery from this illness, whatever it may be — only a temporary cold or something more serious. Lord Jesus, hear our prayer warrior cries for the sake of this dear mother!
We pray for her faith inside out; that she would be able to fight this battle physically, mentally,, and spiritually while trusting in you to be victorious in having a full recovery back into vibrant health. Let her feel no loneliness Father, We know you will take care of our dear mom!
In Jesus' Name, we pray, amen.
How to Know if God has Answered?
Immediately after completing a healing prayer for our loved one, it is important to take some time and meditate on the words of the prayer. During this time we can get an insight into whether or not God has answered our prayers.
The signs of answered prayers can be found in the changes that we observe in our loved ones over a period of time. We should look out for signs such as improved physical health, mental clarity, and spiritual peace. These are clear indicators that God has indeed heard and answered our prayers.
We need to have faith that God will always hear and answer us when we come before Him with requests. He knows what is best for us even if His answers may not be as expected at first glance. Let us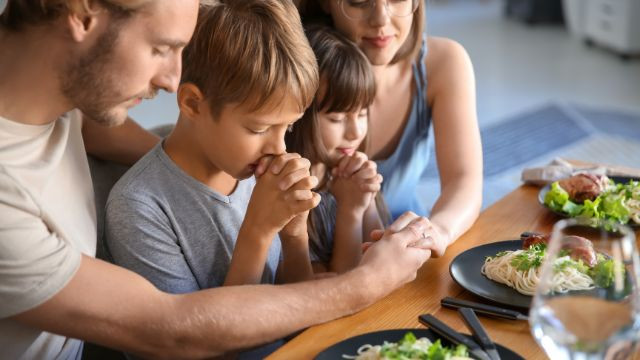 PRAYER FOR PERSEVERANCE
Dear Lord,
I humble myself before you and ask for your guidance as I go through this difficult trial in my life. Help me to stay strong and faithful as I face each hurdle that comes my way.
Give me the courage to persevere even when times are tough and it seems like hope is lost. Grant me peace of mind so that I will not be overwhelmed by worry or fear. Let me feel your presence at all times, guiding me through every step of this journey so that I may have the strength to endure until the end.
Fill my heart with faith and trust in You knowing that nothing is too hard for You. Father, I thank you for Your mercy and grace.
A Prayer for Sick Mother: Physical Healing
Healing Prayer for Sick Mom,
Father God, I come before you asking for Your healing presence to come in power over my mom. I ask that You come and bring a miracle to my mom's body.
That all pain, illness, and weakness would be replaced with healing, strength, and life.
Fortunately, I've had some serious time for healing prayer for my sick mother recently. You are miraculously restorative Father God. Give it to her so they can heal her from her illness. This is a huge burden on her. You must take action immediately.
You are a good doctor and you can do everything. I have faith that you could heal my mother. Let me pray for the sake of Jesus.
I pray with all the strength of my heart to ask for immediate spiritual help for my sick mother in this healing prayer. My mother is sad, my sick mother is struggling to hang on, and my sick mother is suffering and needs help. That's why I pray, right now, to all Saints who can hear me, to help my sick mother recover abundantly.
Therefore, it is your turn to enjoy the power of this healing prayer. Prayer for a sick mother to get better.
In Jesus' Name, we pray, Amen!
Prayer for Sick Mother: Full Recovery
Lord, my Healers I pray that You can give my mother one thing a complete recovery. do something great for my mom. May you praise her throughout your illness and your recovery. I scream for Jesus. We say and we pray Amen!
As a daughter, praying for my mother's healing carries an immense weight of meaning. I ask the beloved Mother, who is ailing with sickness, to be empowered by the Holy Spirit and Jesus Christ who can guide her physical and spiritual healing process.
With Jehovah Rapha as her doctor Lord, He can bring forth divine grace that will comfort and nurture my mom in this difficult time.
Dear Lord Jesus, I pray that You would give her strength against all fear through Your precious Holy Spirit and Your heavenly presence. Grant us the favor of the mercy of God for fruitfulness and peaceful relaxation during this period of recovery.
As our Great Physician, may You bring a full recovery into fruition with Your grace and divine intervention from the pain of this temporary cold she's facing as it has taken such a dire toll on her mental and health state- with hardly any good friends to help alleviate this mental battle. in Jesus' Name, we pray, Amen!
Mother's faith in her own life is an inspiring testament so I pray for blessing on my mother's life as daughter's prayer warrior to bring her back to flourishing spiritual health so she may fully recover from any physical ailment.
This healing prayer is for your mercy, God Bless in Jesus' Name we pray, Amen!
A Prayer for Sick Mother: Return to Health
A Prayer for Comfort God of All Comfort, as my mom is dealing with sickness, I pray that You would comfort her. I am sure that she is fighting against fearful thoughts about how serious the sickness is.
Lord, I pray that You would be next to her and go before her. Be her comfort and her rock that she does not Jesus, I pray that You would heal her and allow her to return to full health. Inactivity must be very demoralizing for her.
Praying that You would give her the strength to fight against all of these things, and bring her back to health.
Your grace has been promised Lord in times of need, bringing healing and hopes into my mother's life now. I know that You are capable of doing it for us. She is relying on Your mercy and power for this miracle to happen soon.
Lord help us as we cry out for healing for my mom's suffering body. Heal her from within and make her whole again with good health. In Jesus' Name, we pray, Amen!
A Prayer for Sick Mother: A Peaceful Mind
I Pray For Her Mental State
God of peace, I come before you seeking a peaceful state of mind for my sick mother so that she would be able to rest and relax in the words of Jesus. That all fears, anxieties, and worries would be taken away by your mercy. I pray for her to fill her mind with joyful thoughts and warm memories, knowing that you are fighting on her behalf.
That she may find solace and sanctuary in her relationship with You, finding a peaceful place of refuge in Your presence. Fill my mother's heart with peace as they know you will never leave them alone in this time of need. Help us Lord to put our hope and trust into Your hands. In Jesus' Name, we pray, Amen!
A Prayer for Sick Mother: Strength and Support
Grant Her Strength
Lord Most High, I come before you today asking for strength and support for my mother's illness. I pray that the Holy Spirit will provide her with courage, resilience, and renewed hope in You. That she can feel Your presence within her when she is struggling, feeling alone and vulnerable.
Grant her peace of mind as she deals with this sickness and remind us all that our faith remains strong throughout it all. Give us strength to stay close to one another during these tough times so we can lean on each other for comfort and assurance. In Jesus' Name, we pray, Amen!
A Prayer for Sick Mother: Faithful Endurance
Be Our Strength
Lord God Almighty, I come before you asking for faithful endurance for my mother's plight with sickness. I pray that You would give her
I pray that You would also ease any pain or discomfort she has during this time until she is healed. In Jesus' name, I pray, Amen.
My mother has just died. The woman is lying on her couch and is incapable of performing her routines. She loves getting involved in things.
Jesus, I ask that You heal her and help her recover fully. Inactivation can really demoralize her. I hope You also soothe her pain until she heals. I'm sorry. Let me thank Jesus.
Dear Lord, I pray for my mother who is currently sick and unable to fully care for herself. Please be with her in this trying time, and give her the strength she needs to fight this sickness that has taken hold of her. Comfort her mind and ease her worries so that she can focus on getting better. Help alleviate the loneliness that comes when she's not feeling well by giving her friends who will stay by her side throughout her recovery.
Most important of all, please restore my mother back to full health - both physically and mentally. Allow your grace to fill every inch of her body as you heal whatever ails her from within. Give us assurance through your mighty power in Jesus' name, Amen.
After years of loneliness and worry, when my father found out that my mother was facing a new mental battle he knew there must be Godly intervention to miraculously cure her. My father reached out for help from my mother's friends to pray because he needed his helpmate back. He began types of prayer for a sick mother or person.
He was overwhelmed with the majestic and loving name of the holy being who he prayed could offer his healing touch. When my father would drink deeply from the sweet fellowship in prayer, he asked for a miracle to miraculously restore the unity in our family shattered by her illness.
In the next few weeks, there were thoughts running through my mother's mind but with his restorative hand, he was able to prayerfully break through the sickness maker and bring forth good health to have a life again.
Through relentless prayer, we were praying amen that she would return to her normal routine and full mental fitness.
Finally, the comfort of God and His infinite love allowed us all to celebrate mom's recovery today which is beyond work!
A Prayer for Full Mental, Emotional, and Spiritual Healing
My Lord Jesus, I pray for Your restoration for my mother's wellbeing. She recently had deteriorating mental health. It is important to pray that You share Your grace with this lady.
It is my prayer that she drink deeply of the water of Your Love, to heal herself completely. I pray You will keep my dear mother with Me here until You can keep her out of the sight of Jesus. You've got the beautiful name - please.
A Prayer for God's Physical Healing
O God, that You would heal my mother's body. She is so weak from being ill and she needs Your help. I plead for an eternity of strength and power in her life, so that she will stand up against any physical ailment or disease.
Help her move beyond the pain with a strong faith in You and confidence in Your love for her. Please grant her supernatural healing through Your mighty hand, Lord Jesus! In Jesus' name, I pray, Amen.
I pray that You would comfort her. I am sure that she is fighting against a million fearful thoughts about how serious the sickness is. Lord, I pray that You would be next to her and go before her. Be her comfort and her rock so that she does not give up.
She is always working and has literally worked herself sick. She needs rest, Jesus. I pray that You would give her the time she needs to be able to take care of herself and rejuvenate her body and mind.
I pray that things would slow down so that she recuperates pray that you would restore my mother back to health.
Now that she is sick, the loneliness she typically feels is much more severe and she is really down. My mother's friends are dying, and she has hardly any good friends left. The friends she has left have their own lives, and she
The Power of Prayer for sick mother
A prayer is a powerful tool, and many throughout the centuries have used it as a beacon of hope in times of need. Those praying for healing may find comfort and strength in turning to their higher power with prayer while they wait for the proper medical treatment.
This can be especially true when praying for a mother's healing - a strong mother-daughter bond has no limits, and praying for the well-being of a mother can make all the difference during her time of need. With its history as an uplifting source of solace, prayer is an invaluable weapon to combat sickness for both loved ones and those fighting alone.
When my father found out my mother was suffering from a serious illness, our family was wrapped in loneliness and fear. After much prayer and hope, settling in the belief that divine intervention could only bring her health back, to everyone's surprise, my mother was miraculously cured.
Seeing the majestic name of God work his healing touch brought joyous celebration and sweet fellowship among her friends who prayed deeply for her recovery. We all rejoiced when we heard that she had completely healed and regained full mental fitness -- all thanks to the holy name of the Lord!
With our gratitude stacked high for HIS restoring hand, we were able to enjoy life and our normal routine again in the next few weeks without any million fearful thoughts disturbing my mother's mind. All through prayers and peaceful relaxation, heavenly comfort from God saw our mom today living happily with good health; amen!
What to Pray For
If you're praying for your mother's health and healing, there are many things to keep in mind. First, ask that your mom be restored fully and completely - not just her physical body, but also her mental and emotional well-being. This includes praying for the wisdom to make beneficial decisions moving forward on her journey.
In addition, express gratitude for any blessings the Lord has extended upon your mother and strength to overcome any obstacles she may face throughout her recovery. A prayer is an invaluable tool that can provide comfort during difficult times, so don't hesitate to take full advantage of it!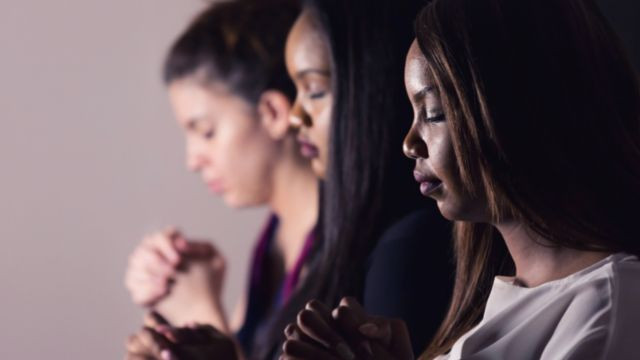 In the end, we all know that it is up to the Lord to decide how and when He will answer our prayers. But if we just trust in Him and never give up hope, I believe with great faith that our loving God will hear us and lift us out of struggles for His Glory! Amen.
Our Blog Posts are made with a biblical basis and are combined with personal experience. Our coaching has led people to marriage restoration testimonies!!!!
Discover More
Set-Up A Free Consultation Here Stay connected with news and updates!
Join our mailing list to receive the latest news and updates from our team.
Don't worry, your information will not be shared.
We hate SPAM. We will never sell your information, for any reason.