How Do Restoration Of Marriage Scriptures Work? | Kingdom Blueprint
Mar 02, 2023
How Does the Restoration Of Marriage Scriptures Work? | Kingdom Blueprint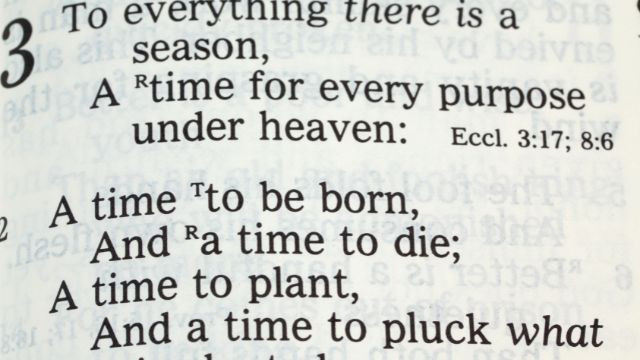 Learn How to Restore Your Marriage
Despite all of our best intentions, the best married couples still are likely to have difficulties or problems. We must instead run to God for help in solving this problem, rather than rushing to the problem at hand. Since marriages are His products it would make logical sense that the creator and designer should consult the designer when problems arise.
God will help to find the solution to your marriage problem. It's hard for me to emphasize prayer this way. Prayer can restore a broken marriage. Having the marriage reconnected can help the spouse, despite how bad that relationship is.
How Brokenness in Marriage Feels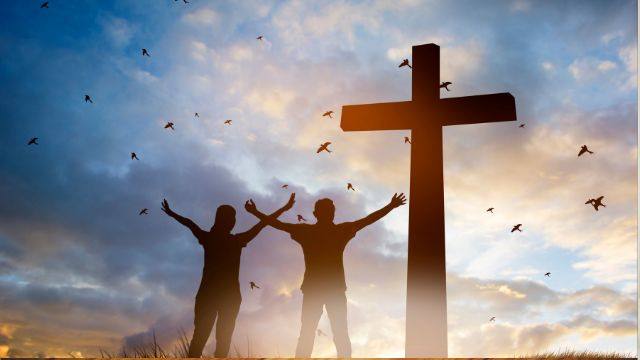 Learn How To Win Your Wife Back
When a marriage is broken, both spouses will feel pain and hurt. Both may feel lonely, abandoned, and betrayed as if they have lost their special someone. This is especially true when it feels like only one spouse has been trying to fix the marriage while the other behaves indifferently or selfishly.
In this situation, it can be difficult for the couple to reconnect emotionally because of the feelings of betrayal, anger, and hurt that exists between them.
How Restore Marriage Scriptures Help?
The Bible contains a wealth of knowledge on how to restore marriages—especially in 1 Corinthians 13:4-5 which states: "Love is patient and kind; love does not envy or boast; it is not arrogant or rude. It does not insist on its own way; it is not irritable or resentful." This scripture encourages us to show patience, love, and respect toward our spouses.
It also reminds us to be humble and willing to make compromises in order to restore our marriage. Additionally, restoration scriptures such as Ephesians 5:31-33 also advise us to "submit to one another out of reverence for Christ," and Colossians 3:13 tells us to "bear with each other and forgive one another if any of you has a grievance against someone."
These scriptures offer us practical advice on how to resist the enemy and be a better spouse to our partner.
Admit You Are Powerless Over Your Mate and Your Marriage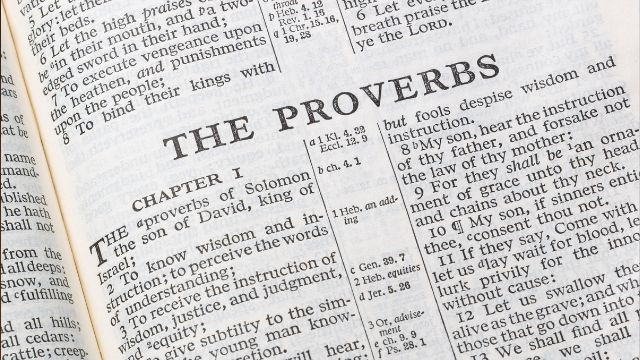 Learn How to Restore Your Marriage
Do people want to change something that is irritating? How do I change what my husband thinks is a negative thing? Has anyone had success or failure? As Jesus Christ is in your marriage the more you realize that Christ Jesus is in control and not you.
"Be kind and compassionate to one another, forgiving each other, just as in Christ God forgave you" ( Ephesians 4:32 ). Our Lord Jesus Christ and God's word says that only God can judge and praise God that our Lord Jesus Christ heals us of our sins.
Any marriage relationship Christian counselor will inform you that you cannot control your spouse even as human beings have unrealistic expectations of how their spouse feels the same way our own free will can stop Not to stand firm in an effort to restore your marriage.
Family members will try to convince you that a spiritual attack is nmot real and to stay married during marital problems is not going to restore your marriage, no matter how you trust God or Love God.
Being one flesh and having your broken marriage in God's hands is a part of true forgiveness, unconditional love shows that you have the self-control to bring reconciliation of a perfect union.
My answer will not change your whole marriage relationship or anything that doesn't work. You don't make any good progress in the relationship. It's best that you understand that a relationship can be restored only if you are unable to manage it.
Why do I need restoration of marriage prayers?
Restoring marriage prayers can help couples reconnect with each other, rebuild trust, and rekindle the love that may have been lost in a relationship. Praying together helps to open up communication between partners and creates a sense of shared responsibility for the success of the relationship. It also allows spouses to express their feelings in an honest and respectful manner, creating an atmosphere of mutual understanding and respect. Through prayer, couples can also better understand each other's needs and find ways to support one another in a constructive manner. Additionally, praying together is a great way for couples to lift each other up in difficult times and provide emotional strength as they navigate the struggles of married life. Ultimately, restoring marriage prayers can be instrumental in helping a couple to repair and strengthen their relationship.
Can Jesus Christ Fix A Broken Marriage?
Yes God can help with any repair you need. (take it) We follow his path. He'd be happy if I knew we'd get down and take us home. He has given us scriptures for us to carry since we have weak flesh. Love can be expressed by words written in your heart.
The apostle paul spoke of a few things that a married couple should work on. Matthew also discussed avoiding the "speck in your brother's eye" and any good counselor will tell you this is important in the early years of life or rebuilding trust from a broken place in your first marriage.
The world will tell a husband and a wife that the root cause of their problems is from the world and to get the ball rolling on getting a best friend, husband, or wife that lives in the world. Jesus christ spoke the exact opposite when your spouse has a problem with the marriage do not only consider only what is happening in their life.
Your spouse is your family and as a family, you should look at a husband with a struggle and a wife with the struggle being similar. You partner with Jesus and God by avoiding finger-pointing because a woman/ man in the world will do actually that, finger-point.
Prayer to Christ Jesus to remove bitterness, anger, and all manners of negative emotions from my marriage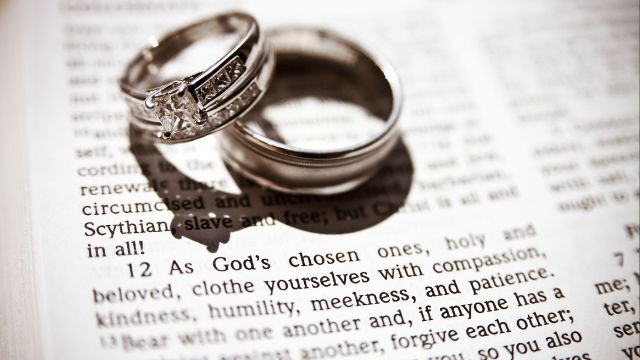 Please help me and my husband and release this evil spirit that poisons our lives, causing anger rage, and hurtful feelings. Give every space you have in my heart to give us peace and joy without any negative feelings.
Lord, give us the proper respect. Then we had an angry relationship. I've requested grace. I pray that we do not allow the manipulation of our emotions and that God will never create any wedge between us. Amen. Jesus Christ: 6:13-14. And if you can forgive the trespass of the human being, the heavenly Father will forgive you.
Second, Don't Try to Manage on Your Own
Learn What the Bible Says About Restoring Marriage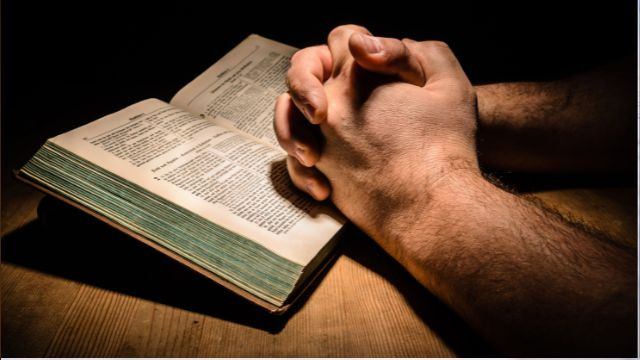 Most people try to fix their marriage problems on their own, but it often leads to more damage in the long run. It is best that you seek professional help who can guide and support you in finding solutions.
A therapist will be able to provide insights into how your spouse may be feeling or what they need in order to get through this difficult time, as well as give advice on how to repair the relationship if possible.
Additionally, prayer should also be a key factor in restoring one's marriage. Praying for guidance and healing from God can produce results that no human being could ever achieve.
Thirdly, Seek Out Other Resources
In addition to seeking out professional counseling and praying for guidance, there are several other resources available that can help couples restore their marriage. Looking into books, marriage seminars, and websites that focus on helping troubled marriages can be a great way to gain the insight and perspective needed in order to move forward and improve one's relationship with their partner.
Fourthly, Don't Give Up on Hope
No matter how difficult the situation may seem, it is important to never give up hope for restoring your marriage. Understanding each other's perspectives and showing kindness to one another are essential steps in creating an atmosphere of mutual respect and understanding. With God's guidance and patience, love can still be restored in a marriage even when it appears as though all hope is lost.
Finally, Focus On Yourself
When it comes to restoring a broken marriage, it is important to focus on yourself first. Taking the time to reflect on how you may have contributed to the situation and making changes in areas that need improvement can help create a healthier marriage environment. Paying attention to your own emotions as well as your partner's will allow both parties to communicate more effectively and begin rebuilding their trust in one another again.
Restoring a broken marriage is never an easy task, however with much patience, persistence, and prayer, any couple can find themselves back in a loving relationship once again. With God's help and guidance, healing and restoring relationships are possible for those who are willing to work at it. By understanding each other's perspectives, communicating openly and honestly with one another
How to create a restoration of marriage prayers practice
Restoration of marriage prayers can be a powerful tool in helping to repair and strengthen your relationship. Prayers should be focused on restoring trust, communication, and lasting love between you and your partner. Here are some steps for creating effective restoration of marriage prayers:
1. Make time for prayer- Making sure that you're setting aside dedicated time each day for prayer is an important part of any prayer life. Choose a time that works best for you and your partner and make sure to stick to it.
2. Take turns- If possible, take turns praying with each other during the set time. Each person can have their own prayer while still being connected in spirit through the shared experience. This will help create a stronger bond between the two of you.
3. Speak from the heart- Think about what your partner is going through and speak to them in a way that expresses your love for them and how much you care. Prayers should be spoken with sincerity and emotion as if you were speaking directly to God.
4. Focus on rebuilding- During prayer time focus on rebuilding the relationship between you and your partner. Speak about the things that are strong in the relationship, but also address any areas of weakness or conflict. Talk about what needs to change and how you can work together to make those changes happen.
5. Believe- Believe in the power of prayer and trust that it will help repair your marriage. Have faith that God will listen to your prayers and answer them in good time.
With a little dedication and consistency, restoration of marriage prayers can be an effective tool for strengthening the bond between you and your partner. Have patience and faith that it will work, and know that with prayer comes great blessings. Practicing these steps on a regular basis.
Focus on Changing Yourself, Not Your Mate
Discover Methods To Save Marriage From Divorce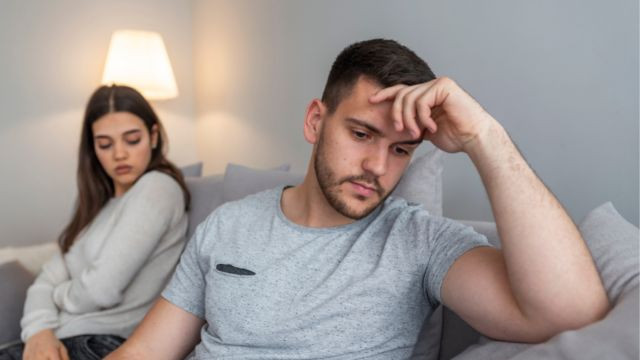 But I began learning from Ephesians 5, 222-233, a great passage about marriage as a relationship between the Church and Christ. I hear two pieces of advice in that passage: wives submit to their husbands" and husbands love their wives.
He should leave the door open for a moment. They shouldn't just have a demand. You have to allow him time to breathe. Respect their person. The word "husband love your woman or spouse" means "listen to her", and "support her emotionally."
As A Pastor Told Me: In a Good Marriage, Love is an Action
Learn How to Restore Your Marriage
An old pastor recalls the tensions of a young couple's marriage in their twilight years. He worked and went to school, and he and his wife were often offensive and misled. The man had been afraid of marriage.
One night he went to bed and was late working on his homework. It was a night of conflict. When the tumult of his marriage lord his labor began to wane, he felt the Holy Spirit calling for flowers. "Is that right? No!
A woman wants action to know she is loved and PAIRED with words.
Prayer for God's Blessings on my Spouse and I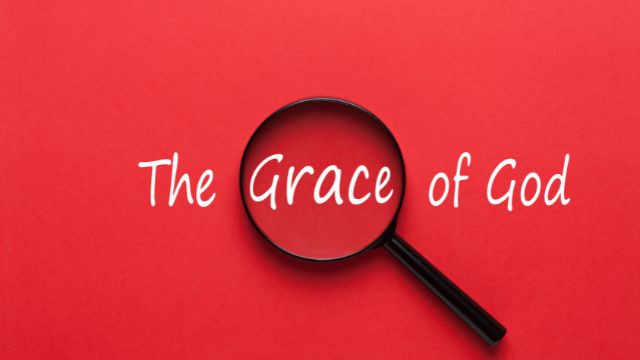 Heavenly and Merciful Father, thank you and my husband for your promise. You say it forever. And the promises that God gives me throughout my life are forever my in Jesus' name. You have promised me eternal glory and a great blessing & your heart desires to expand my coastline.
All satanic covenants that are against your continuing blessing on this marriage will be consumed in Jesus' name by fire. My soul is broken.
Give us the strength to work through our differences
How To Repair The Trust In Your Marriage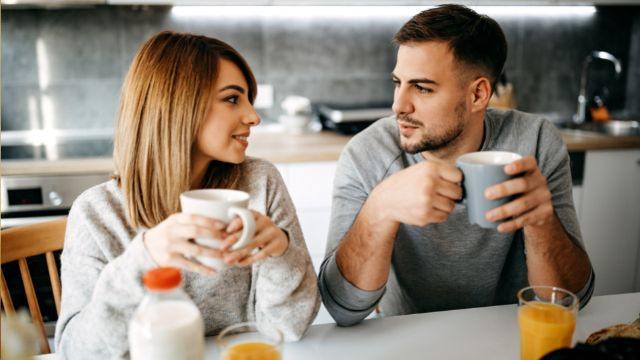 Lord, thanks again for your wonderful work in your relationship. It's your turn. Please keep your promises as you make things right at the beginning of our marriage. Change all negative feelings into love by learning to deal with the differences. All men will scatter, so marriage will fail. The evil plans are to spread on behalf of Jesus. I refuse the temptation to find a more alternative route. I won't be discouraged when it seems there's no action right now. Having you speak for yourself makes a lot of sense. So, my trust is yours. Thank you god bless you!
Rebuild Friendship and Trust god's word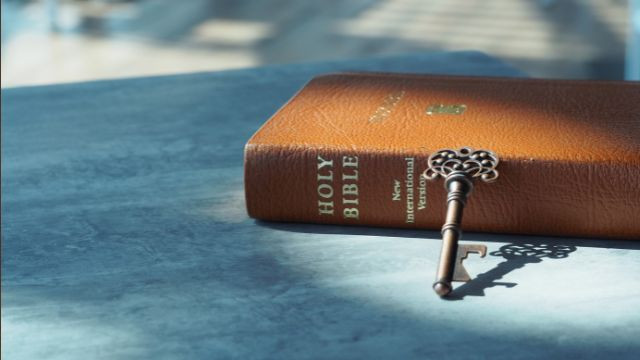 Meghan Villatoro praised her husband's faith in him as a god-called means to heal her. This return gave her a chance in trusting God when she witnessed his transformation in her heart. The Hebrew Bible book contains a verse directing us: Heb. 11:25 Nat. We are transforming hearts a little by sharing our faith. We have different views. It's a good way to be around others. All good things are our dreams. Marriage improves when the two couples have spiritually close links.
If we want to have an amazing marriage then we must be loved in our marriage. Those things have been put to the test, he's given everything and given it all. In the Bible, Jesus said Jesus had never considered his own personal relationship with God as an advantage and had made himself nothing". Philippians 3-4. The human heart really fights to serve someone. Naturally, the aim is winning and being more valuable, gaining control of what is right, and doing it our own way. But if one has a humble heart and seeks to follow what Christ says: It's better to give than to receive. We're happier.
How To Fix A Broken Marriage God's Way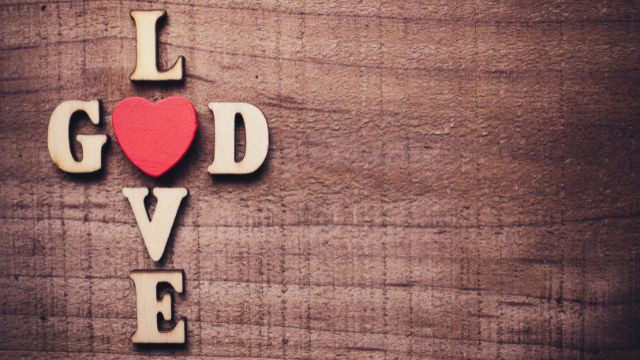 Learn How to Restore Your Marriage
Has your marriage become more like a war zone than the loving relationship you once had? Are you and your spouse constantly arguing, and it feels like things are never going to get better? If so, don't give up hope! There is always room for improvement, no matter how bad things might seem. With God's help, you can fix your broken marriage and make it even stronger than before. Here are five tips on how to do just that:
1. Pray together regularly.
2. Communicate openly and honestly with each other.
3. Seek professional help if needed.
4. Forgive each other freely.
5. Respect each other's needs and boundaries. Implementing these into your daily life will help improve your marriage and make it into the happy and fulfilling relationship and family that God intended it to be!
Pray for your spouse daily, even if they are the ones who caused the problems in the marriage.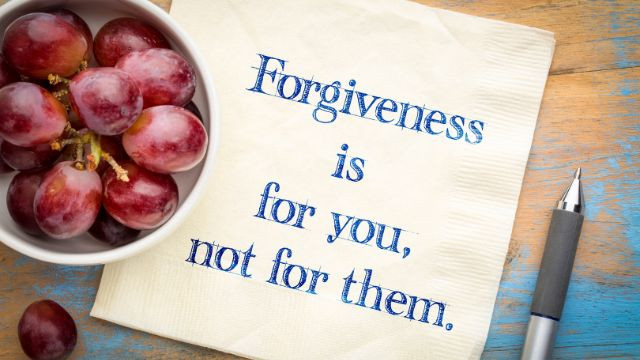 As restoration of marriage scriptures remind us, prayer is an integral part of repairing and restoring a broken marriage. Praying for your spouse every day—regardless of whether or not they are the ones who initiated the rift in the first place—is an important step in how to fix a broken and how to restore your marriage God's way.
In general, it's easier said than done and may even provoke anger within you, leading to further tension between spouses. Even if that is the case, resist giving into anger and instead focus on pouring love into your heart and prayers that restoration will come. That being said, faith in God and asking him to restore your broken union should always be combined with intentional action taken on both sides in order to get a true answer to whether will God restore my marriage.
Read and study Scripture together, specifically looking for verses about marriage restoration.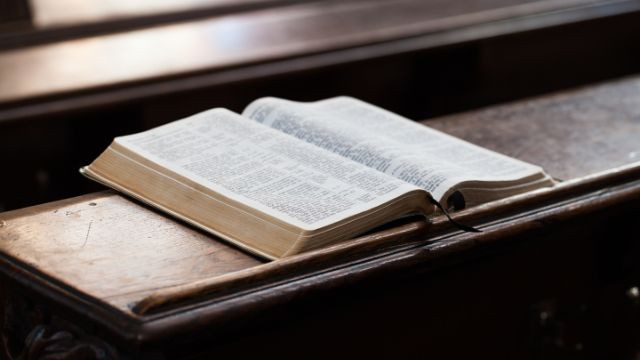 Restoring marriage can be a difficult, yet achievable goal. One way to help in the marriage reset process is to read and study scripture together, looking for verses that address marriage restoration. At marriagegotquestions.com, couples can find an abundance of marriage reset material to read that will offer insight into how to bring their marriage back from brokenness. Their blog delves deep into Scripture, answering questions such as "Will God restore my marriage?" Couples will find fresh hope as they discover and learn God's plan for restoring marriages with the help of His word.
Attend a marriage counseling class or retreat to help you work through your issues.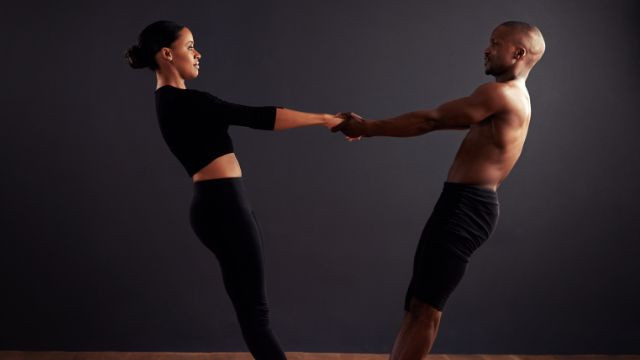 Whether your marriage seems to be in disarray or you simply want to strengthen the bond between you and your partner, attending a marriage counseling class or retreat can be beneficial. With expert help from professionals specializing in how to restore marriages, you will discover how to work through any issues that you and your spouse may be facing. In-depth real-life scenarios of how broken marriages were restored by applying biblical principles are discussed in these marriage counselor classes and retreats, giving you hope that your own marital difficulties can also be repaired with God's help.
Spend time talking to God about your marriage and what He wants for you both going forward.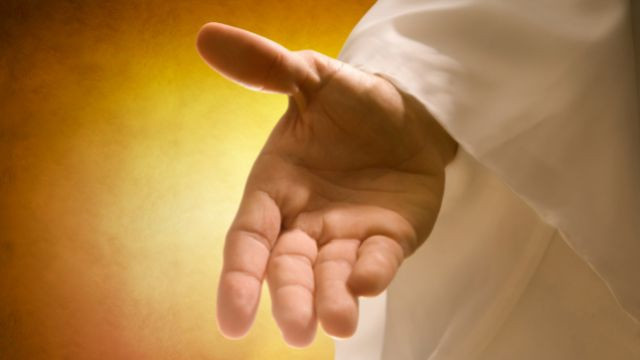 Talking to God can be an invaluable asset when navigating the tumultuous landscape of a broken marriage. Seeking divine clarity and guidance is essential to finding your way back to marital bliss, and it's as simple as spending time in prayer regarding your relationship. By delving into the restoration of marriage scriptures and learning how to fix a broken marriage god's way, you can gain insight into what God wants you both going forward. Whether the ultimate outcome is restoration or a new future together, His words will provide answers that are necessary for making the sort of decisions that bring success and joy. Praying for only God's will to be done in your relationship offers a greater understanding of His intentions for you, reinforcing that seeking Him always points us in the right direction.
Be patient as God works on restoring your marriage according to His plan and timing.
One of the most difficult things a person can experience is going through a broken marriage. It can be daunting to think that, despite best efforts, you are unable to fix the problems in your relationship. However, there is still hope- even if you feel like all hope is lost! By understanding marriage got questions and seeking God's guidance on how to restore it, you can be willing to trust a higher power and have faith that He will set everything aright according to His plan and timing. Marriage reset takes time and patience- but if you allow yourself to rely fully on God as He works on restoring your marriage, He will deliver much more than what you asked for in due time.
In conclusion, no matter the state of a marriage, a couple can look to God for hope and strength. It is not always easy to seek forgiveness or find it on one's own and in many cases it requires help from outside sources such as counseling or retreats. Praying for one's spouse daily and reading scripture together can set a tone of mutual love and respect that each partner aspires to attain. Ultimately, God works on restoring marriages according to His plan and timing. Trusting that any restoration of marriage scriptures will come true with prayer, faith, and patience will bring peace in knowing they are following the teachings of their Lord and Savior. So if your marriage ever needs repair or if you just want to work on making it better, involve the Lord in your journey – He will lead the way!
Prayer for strength for forgiveness between couples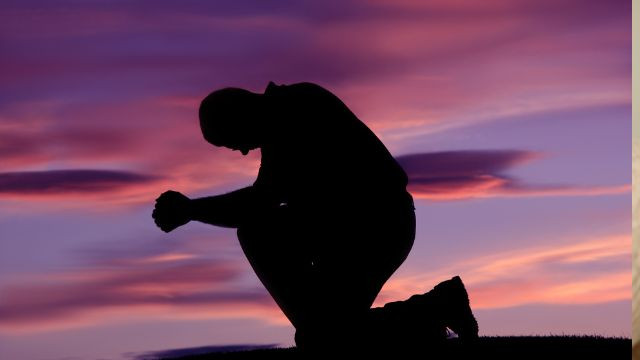 Heavenly Father,
We humbly come before you seeking your grace and mercy for our failing marriage. We ask for strength to forgive one another, understanding that forgiveness is not only necessary for our relationship but also beneficial to our own spiritual growth. Lord, we thank you for the chance to work on mending our broken hearts through you and your word. Guide us as we strive toward renewing and restoring marital bliss with You at the center of it all. In Jesus' name, Amen.
Holy Spirit works in both of us to bring us closer to God and each other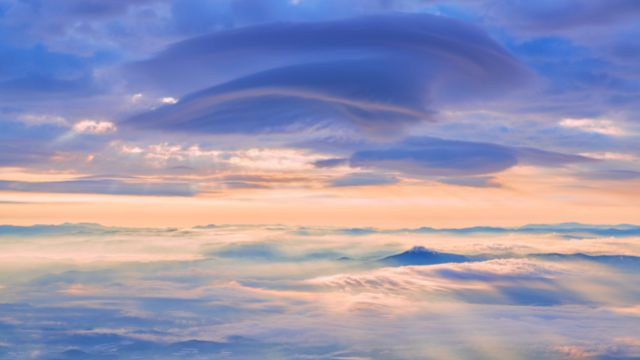 Oh my Lord, I believe you are trying your hardest at reconciling our lives. Lord stirred in the thoughts of both of our partners the same kind of loving thoughts that remained during our wedding vows and the very strong time of our love. Tell me the story of your spouse. Lord bring us together. When the person in your life needs understanding, please provide it for you. Lord, heal all my emotions in Jesus' Name. Thank you for your support. 1-3 Love keeps us in control and keeps the trust. Love doesn't fail.
5 Reasons that Cause a broken marriage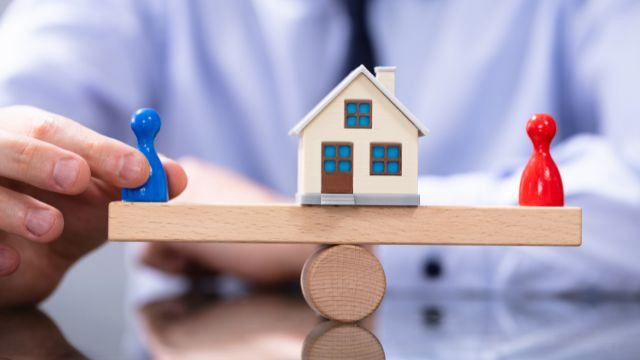 1. Lack of Communication: When partners don't communicate openly and honestly with each other, it can often lead to misunderstanding or resentment which can put a strain on the relationship. It is essential that couples are honest about their feelings and opinions in order to build trust within the marriage.
2. Infidelity: Betrayal is one of the most difficult obstacles to overcome in a marriage, and unfortunately it's also one of the leading causes of divorce. Once trust has been broken due to an affair, rebuilding a healthy relationship is possible but takes time and effort from both spouses.
3. Financial Stress: Money has always been a major cause for disagreement between couples, especially when one partner brings more debt into the marriage. Making sure to discuss financial goals and expectations early on can help couples avoid problems down the road.
4. Unresolved Conflict: When arguments arise, it can often be difficult to come to a mutual resolution that satisfies both parties involved. If this pattern continues and is not addressed in any productive way, it may lead to bigger issues such as domestic abuse or divorce.
5. Different Priorities: When two people have different values or priorities with regard to life decisions like raising children, careers, etc., it can make it hard for them to remain on the same path over time. It's important for partners to find common ground in order to work together towards shared goals and objectives.
By understanding these key causes of a broken marriage, couples can be more aware and proactive in working to rebuild their relationship. Prayer, counseling, and other forms of support can be beneficial when navigating difficult times. With time and patience, most marriages have the potential to heal and become stronger than ever before.
May God bless your marriage! Amen.
Amen! May God continue to guide you both on this journey of restoring marital faithfulness and joy. It takes courage, strength, patience, and trust to go through such a period of transformation but know that He is with you every step of the way. God bless your relationship as you both seek Him for guidance in finding peace within yourselves and each other. Amen!
Spiritual Warfare Prayer for Marriage Restoration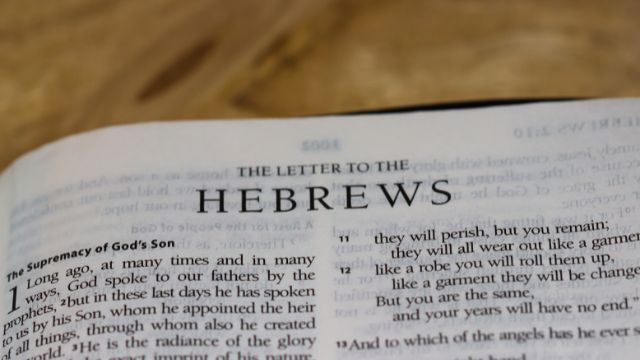 Heaven Father, my prayer for my marriage restoration doesn't seem to be terribly problematic for me to do it. Lord, when David walked into Goliath he seemed small. Behind them was an immense and mighty Lord. God, my Lord, knows that our God is in our home.
Surely you hear my humble prayer. I'll stay true to David and thank God for the grace! Heavenly Father opened my wife's eyes spiritually to her to discover what is right there in her life. All right God, please bring them truth and discernability and courage for good.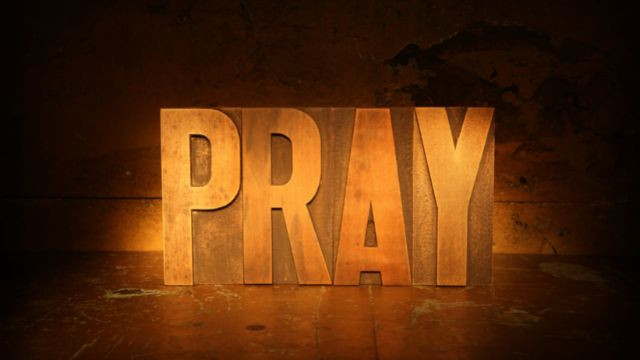 Prayer to stop divorce and restore marriage should be seen as a powerful tool to help bring healing and reconciliation. Couples who are struggling and have experienced brokenness in their marriage due to infidelity, financial stress, unresolved conflict, or other concerns can incorporate this prayer into their daily routine, either together or individually.
This prayer is an opportunity for couples to seek guidance from God on how best to rebuild trust and restore marital harmony. Additionally, it's crucial that partners be open with one another about their feelings and thoughts; communication plays a critical role in any relationship's success.
Finally, when using this marriage prayer guideline, it's important to remember that the journey of restoring marital bliss can take time but with faith and determination anything is possible. Learning how to restore your marriage in a different way than everyone else, Amen!
Respect each other, honor each other, and be humble in all your interactions. Speak kindly to one another and show understanding and compassion in difficult moments. Ask God for guidance and strength as you both pursue a better relationship. Pray together often, asking God to help you on this journey of healing and restoration. Give thanks to Him for giving you the opportunity to work on mending your marriage with His grace. Make Jesus the center of your marriage, trusting that He will bring peace and joy back into it. In His name, we pray, Amen!
Amen! May these prayers guide you both as you look beyond yourselves in order to rebuild a strong connection in your marriage through faith in God's divine plan, power, and strength.
How do you start saving a marriage that is falling apart?
Don't let distractions get in the way of your relationship
Bible verses on broken marriage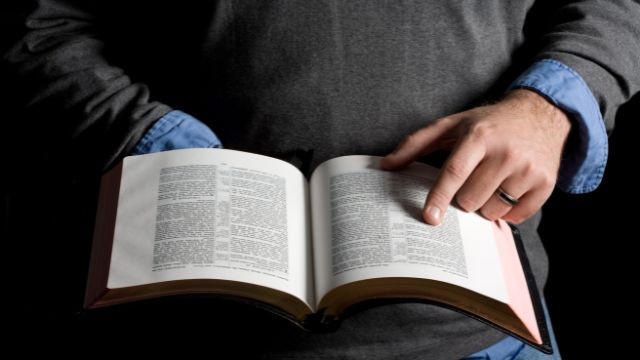 "Therefore, what God has joined together, let no one separate." -Mark 10:9
"Love is patient and kind; love does not envy or boast; it is not arrogant or rude. It does not insist on its own way; it is not irritable or resentful;" -1 Corinthians 13:4-5
Communication between partners should be respectful and honest. Instead of focusing on faults and blaming the other person, focus on discussing feelings, needs, hopes, and common goals to move forward.
Set aside time to talk without any distractions and create an atmosphere where both parties feel respected and heard. If there are conflicts that cannot be resolved by talking then, we may need to review how we talk to each other.
Our Blog Posts are made with a biblical basis and are combined with personal experience. Our coaching has led people to marriage restoration testimonies!!!!
Discover More
Set-Up A Free Consultation Here Stay connected with news and updates!
Join our mailing list to receive the latest news and updates from our team.
Don't worry, your information will not be shared.
We hate SPAM. We will never sell your information, for any reason.